Purchase Options
Regular price
$48.00
$42.00
Regular price
$48.00
Sale price
$42.00
Unit price
per
Sale
Sold out
View full details
Experience the 1-TDC® Cream
Elevate Your Performance, Empower Your Recovery!
Superior Absorption
1-TDC® Cream quickly permeates through ALL the layers of the skin reaching deep into muscles, joints, tendons and ligaments.
Fast Relief
Experience Rapid Relief: 1-TDC® Cream Soothes Stiff Joints, Muscles, and Injuries in 5-10 Minutes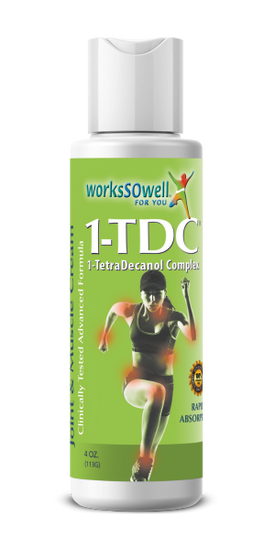 Powerful formulation
Experience the Unparalleled Power of 1-TDC®: A Potent Formulation that transforms your joints, muscles, tendons, and ligaments, improving mobility, reducing stiffness, and alleviating severe discomfort.
Play Harder
Optimize Performance and Recovery with 1-TDC® Cream: Your Essential Pre and Post-Workout Solution for Athletes
Great stuff
Longer lasting than tiger balm
Like it
Especially helpful when my legs are sore and tired. Relieves the soreness. Also notice that my legs and feet are not as dry and cracked as they have sometimes been.
EXCELLENT PRODUCT--RELEIVES PAIN INSTANTLY LIKE PROMISED--LAST FOR HOURS--DEFINETLY RECCOMEND
shingles relief
nerve damage after shingles. of course dr. ordered pills. have found the cream gives me relief without having to worry about side effects.
Wonderful product
Works great on shoulder pain, use sparingly