Purchase Options
Regular price
$70.00
Sale price
$66.00
Unit price
per
Sale
Sold out
View full details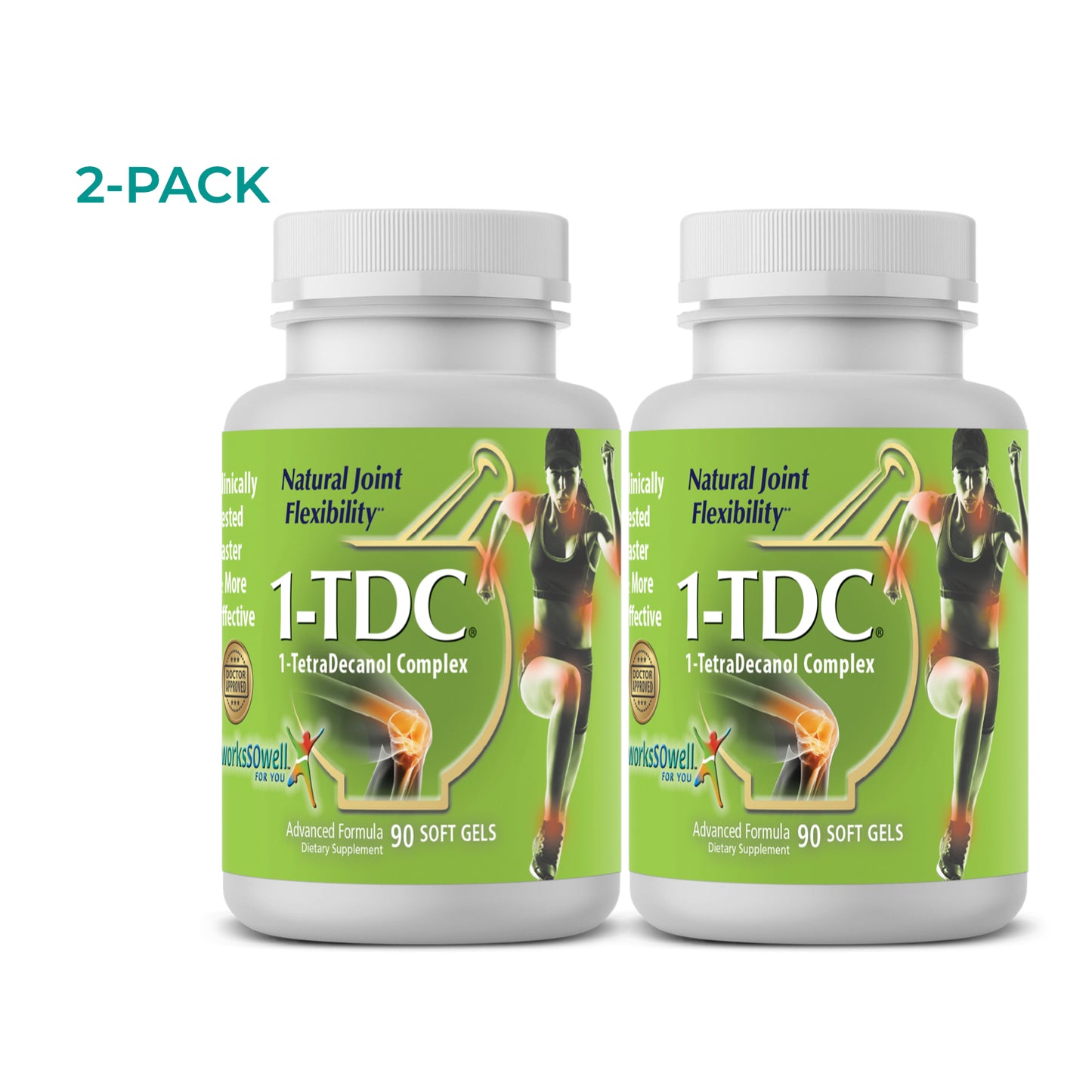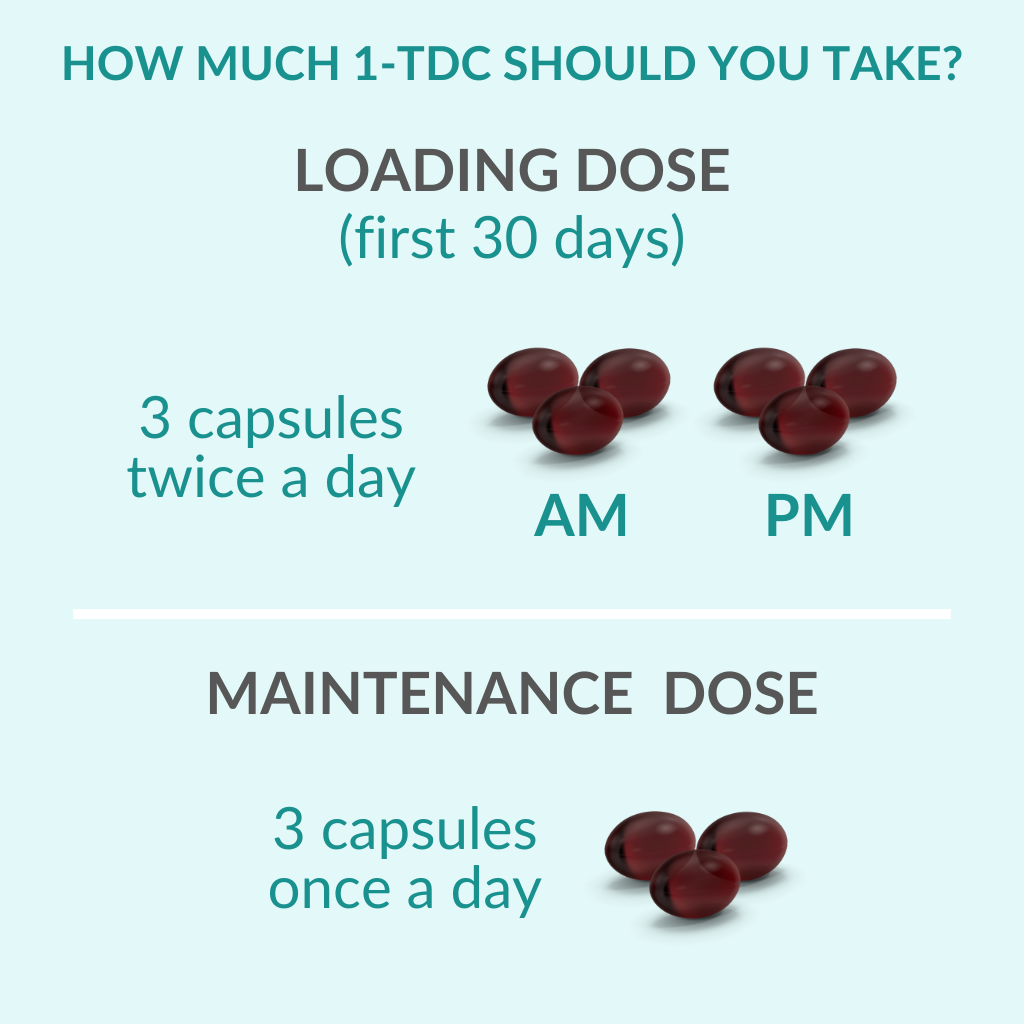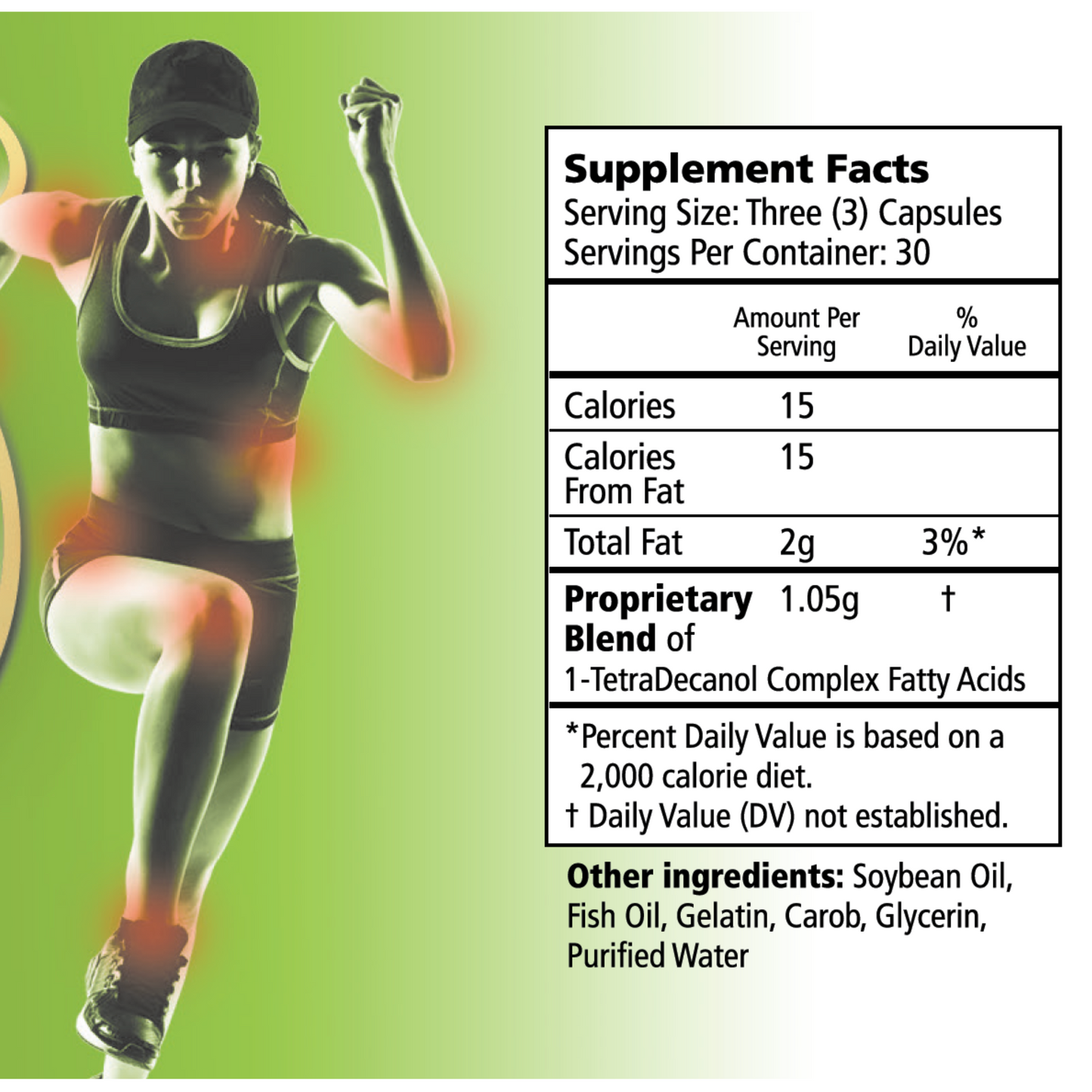 Experience the 1-TDC® difference
Optimum Supplement for Joint & Muscle Wellness
Cellular Lubricant
Nourishing and lubricating your joints, muscles, tendons and ligaments at a cellular level, promoting optimal joint function and reducing discomfort.
Revitalized Cells
1-TDC® promotes healthy inflammatory responses at a cellular level reducing stiffness.
Improved Mobility
1-TDC® supplement is a complete orthopedic solution for supporting not only your joints but also your muscles, tendons and ligaments. It promotes healthy mobility.
Embrace an Active Life
Our 1-TDC® Joint & Muscle supplement helps you lead a happy and fulfilling life by promoting Joint & Muscle health, ensuring you stay active and engaged in the activities you love.
Key Ingredients
1-TDC® (1-TetraDecanol Complex from Beef Tallow)

Experience the power of the specialized fatty acid 1-TDC®—a unique blend of oils that promote healthy inflammatory responses at a cellular level. Rapidly absorbed by your pet's body, 1-TDC® has been clinically researched to improve oral health by targeting dental and gum issues, as well as providing comprehensive care for joints, muscles, tendons, and ligaments.

Improves oral health by promoting healthy gums and teeth.
Enhances joint and muscle health for increased mobility.
Supports a healthy inflammatory response.
Aids in faster recovery after physical activity or injury.
Promotes overall well-being and vitality.

Wild Alaskan Salmon Oil

Wild Alaska salmon offers numerous health benefits for pets, including promoting a healthy coat and skin, aiding in maintaining muscular strength, and supporting cardiovascular health due to its rich omega fatty acid content.

Rich in omega-3s for healthier skin and coat.
Supports cardiovascular health and immune system.
Reduces joint stiffness and improves mobility.
Contains antioxidants to protect cells from damage.
Aids in cognitive function and healthy brain development
Real user 1-TDC Cream Testimonial
Arthritis results
My daughter recommended your product since she uses it for arthritis. Your product has helped with stiffness in my knee, I also take other supplements with the 1-TDC.
Excellent Product
I woke up one morning with terrible shoulder pain and assumed I had a torn rotator cuff. I tried heat/cold therapy, joint cream, and stretching, but nothing helped. I only take pain meds as a last resort and didn't use them. Also, the last thing I wanted was surgery, so I didn't go to a doctor. Then, I remembered that I use 1-TDC for my older dog and my young agility dog to help with their mobility and oral health and, it works great for them. So, I decided to try the human version for me. Well, I am happy to report that my shoulder pain is almost completely gone. This is a wonderful product, and I highly recommend it.
I'm still staying on faith for this product
My dogs haven hunted and doing awesome unfortunately put a wrong order, and got doble for my self and none for the dogs, as far as my self the product seem to work good during the losing dose but kind of lost it now, knee is back in pain, but Im hoping with Gods healing, faith, exercise , good diet and this product, the pain will continue to stop, I'm still on high hopes !
Works so well on people too!
I am a 66 year old (but still active) dog owner. As I get older, I had gotten used to my ongoing and increasing limits in activity and had come to anticipate a variety of ongoing arthritic joint issues. Every day of heavy activity needed to be followed by at least one day of recovery.
About a year ago I had started my very active cattle dog on 1-TDC. Prior to taking 1-TDC my pup often overshot her limits. She would need a day of two of recovery after her more active romps and training. Once she started taking 1-TDC I noticed a significant change - she now flies through her workouts without any post-workout soreness. So I decided to try the "human version" for myself. Best. Decision. Ever. To my delight (and frankly to my surprise too) my aches and pains decreased substantially - to the point that I am now able to jog, throw a frisbee, and have fun with my dog daily. And I don't even remember that I have arthritic joints!
Amazing product! I am hooked!
This really helps!
I'd been having trouble with my ankle joints - feeling like the many times I've twisted or sprained one or the other was catching up to me. Decided, since 1TDC supplement has helped my dogs (and I've used the cream for achey joints before), maybe I should try it myself! After 30 days, my ankles feel stronger - no pain, no feeling wobbly. I plan to stick with it.