Purchase Options
Regular price
$140.00
Sale price
$120.00
Unit price
per
Sale
Sold out
View full details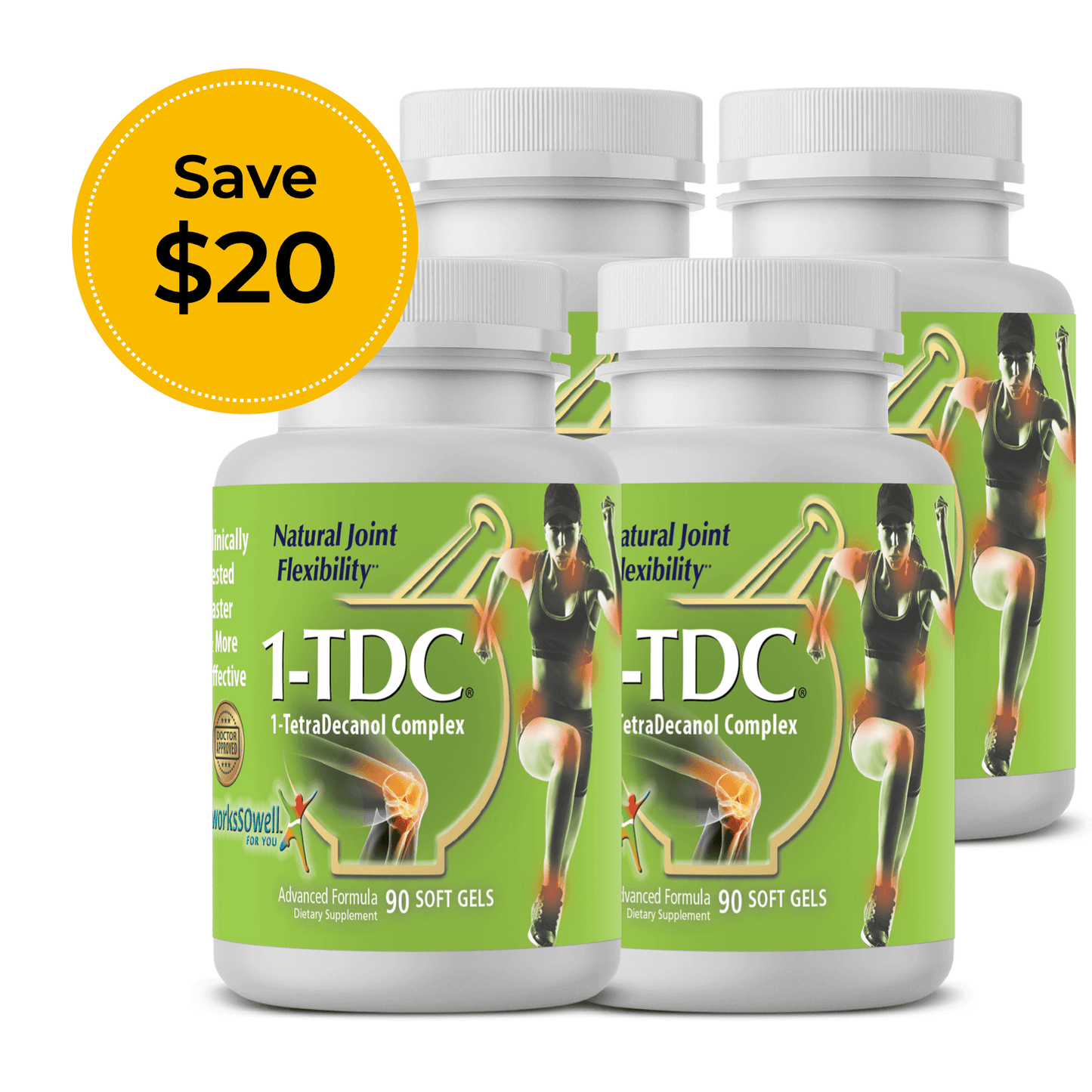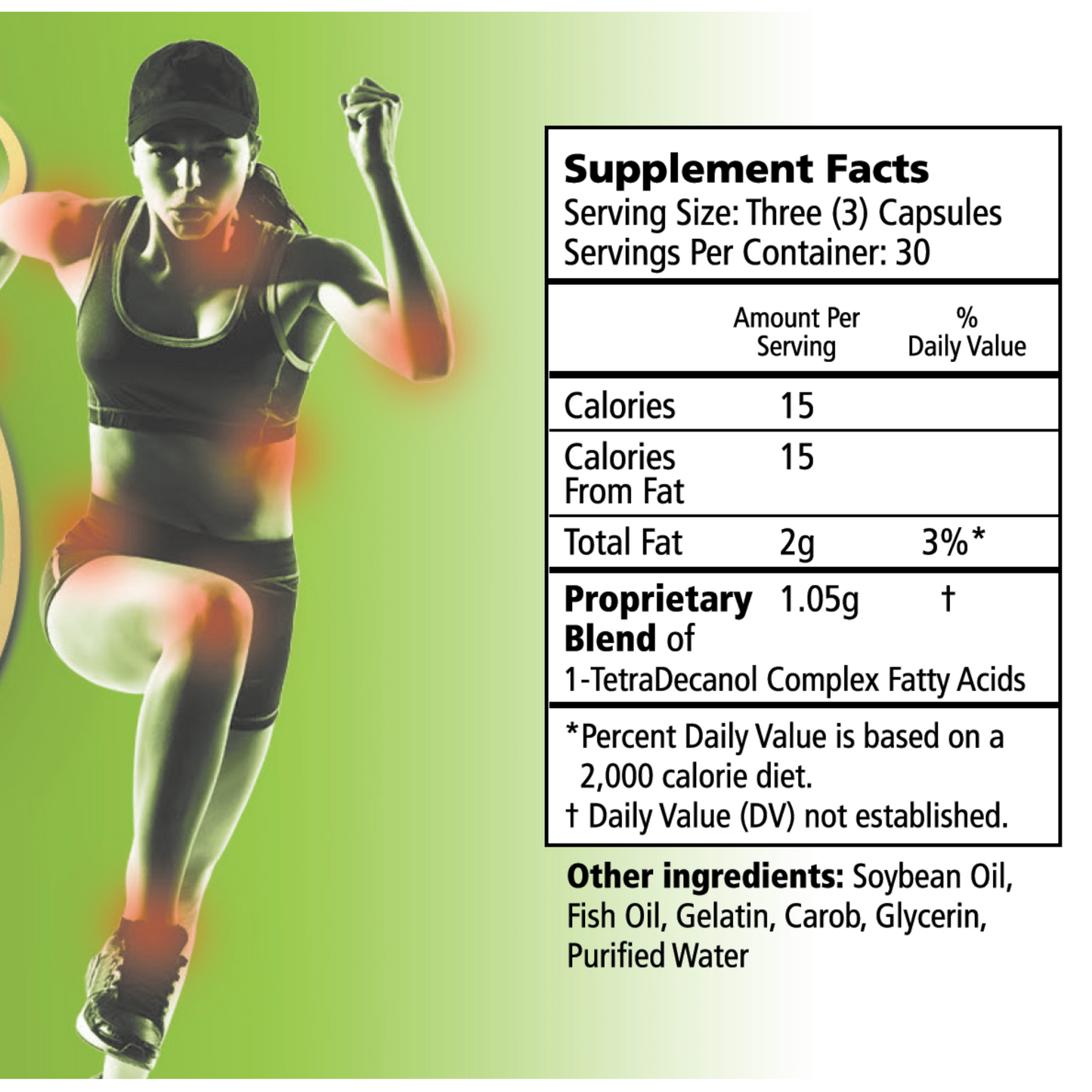 Experience the 1-TDC® difference
Optimum Supplement for Joint & Muscle Wellness
Cellular Lubricant
Nourishing and lubricating your joints, muscles, tendons and ligaments at a cellular level, promoting optimal joint function and reducing discomfort.
Revitalized Cells
1-TDC® promotes healthy inflammatory responses at a cellular level reducing stiffness.
Improved Mobility
1-TDC® supplement is a complete orthopedic solution for supporting not only your joints but also your muscles, tendons and ligaments. It promotes healthy mobility.
Embrace an Active Life
Our 1-TDC® Joint & Muscle supplement helps you lead a happy and fulfilling life by promoting Joint & Muscle health, ensuring you stay active and engaged in the activities you love.
Key Ingredients
1-TDC® (1-TetraDecanol Complex from Beef Tallow)

Experience the power of the specialized fatty acid 1-TDC®—a unique blend of oils that promote healthy inflammatory responses at a cellular level. Rapidly absorbed by your pet's body, 1-TDC® has been clinically researched to improve oral health by targeting dental and gum issues, as well as providing comprehensive care for joints, muscles, tendons, and ligaments.

Improves oral health by promoting healthy gums and teeth.
Enhances joint and muscle health for increased mobility.
Supports a healthy inflammatory response.
Aids in faster recovery after physical activity or injury.
Promotes overall well-being and vitality.

Wild Alaskan Salmon Oil

Wild Alaska salmon offers numerous health benefits for pets, including promoting a healthy coat and skin, aiding in maintaining muscular strength, and supporting cardiovascular health due to its rich omega fatty acid content.

Rich in omega-3s for healthier skin and coat.
Supports cardiovascular health and immune system.
Reduces joint stiffness and improves mobility.
Contains antioxidants to protect cells from damage.
Aids in cognitive function and healthy brain development
Real user 1-TDC Cream Testimonial
Best stuff ever for arthritis'
I have arthritis in my right thumb, wrist, shoulder, and neck. This frequently limited my ability to do ordinary things like chopping vegetables, writing, or sleeping. Since taking 1-TDC capsules I seldom have any limitations with the exception strenuous gardening. When I have seriously over done my gardening I just use 1-TDC Muscle and Joint Cream to take away the specific pain. It should be noted that I did not feel any relief from the capsules until I had finished the double loading of the product in the first month.
No More Pain
I'm a 54 year old active male. I walk a lot at work on concrete and in the woods while hunting. A few months ago I started having pain in my feet. Something I'd never experienced before. I'd heard about this product ( 1TDC ) from Heath Hyatt's podcast " The Journey " on Houndsman XP. Heath used it on his hounds with great results. I thought if it works for the dogs maybe it will work for me. I ordered 4 bottles and started the loading dose of 6 per day. About two weeks later the pain in my feet is gone !!! I was pretty skeptical about the product, but I'm a believer now !!!
first time trying the product on myself
Just started using for my painful shoulder. My dog uses the canine product so i decided to try out the human one. Took the loading dose before i went to the chiropractor. Currently using it together with the cream. Seems to be working. Will continue using them and hoping for a much faster recovery.
Big difference in my Border Collie
I have seen a big difference in my border collie and how she is moving better and seems even happier if that's possible. I myself have not been consistent with my dosage so I need to get on that and be more consistent.
Pain relieving Results Like no other supplement
I thought I had tried every supplement out there to relieve my chronic back and neck pain. Thankfully, that wasn't the case. After using 1TDC, I achieved measurable results. I have more energy, much higher endurance, and less pain. Even the supplements my orthopedic surgeon and integrative doctor recommended didn't help me. I actually learned about the positive effects of 1TDC supplements after I purchased and used the "pet version" for my cat. Based on his response, I decided to give it a try. Thank you WorksSoWell for making these products. They have been a game changer for me and my fur baby!