Purchase Options
Regular price
$130.00
$120.00
Regular price
$130.00
Sale price
$120.00
Unit price
per
Sale
Sold out
View full details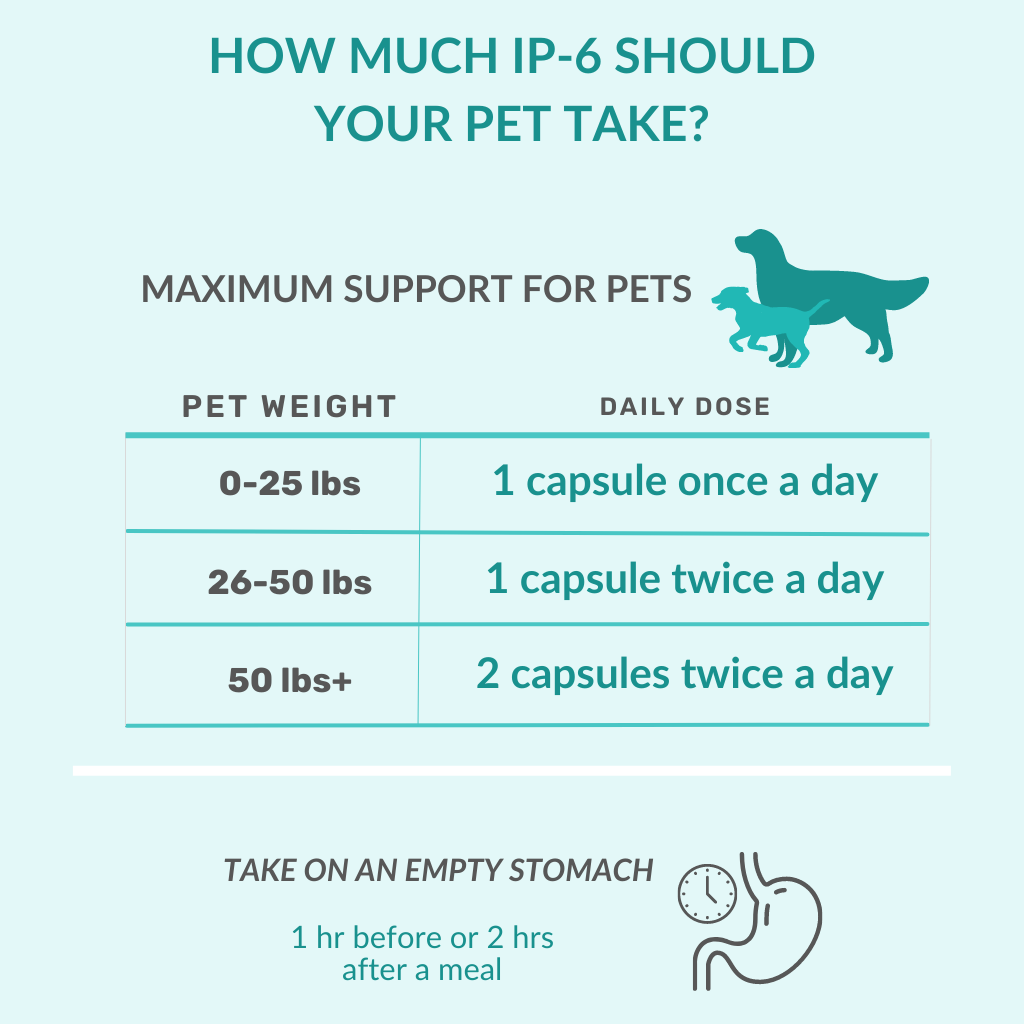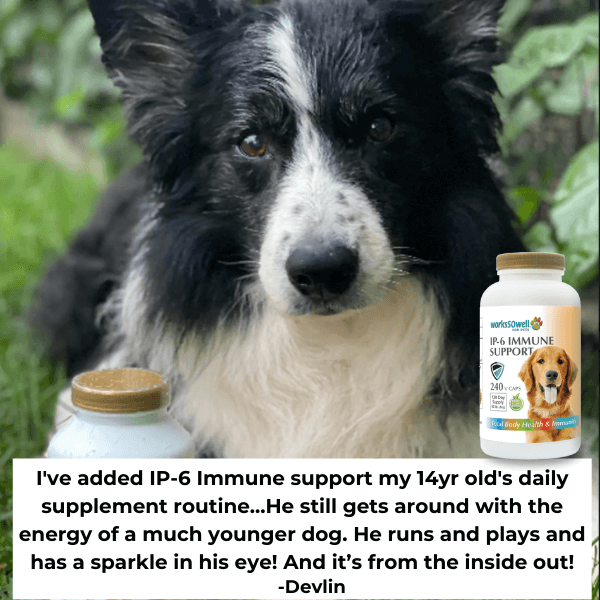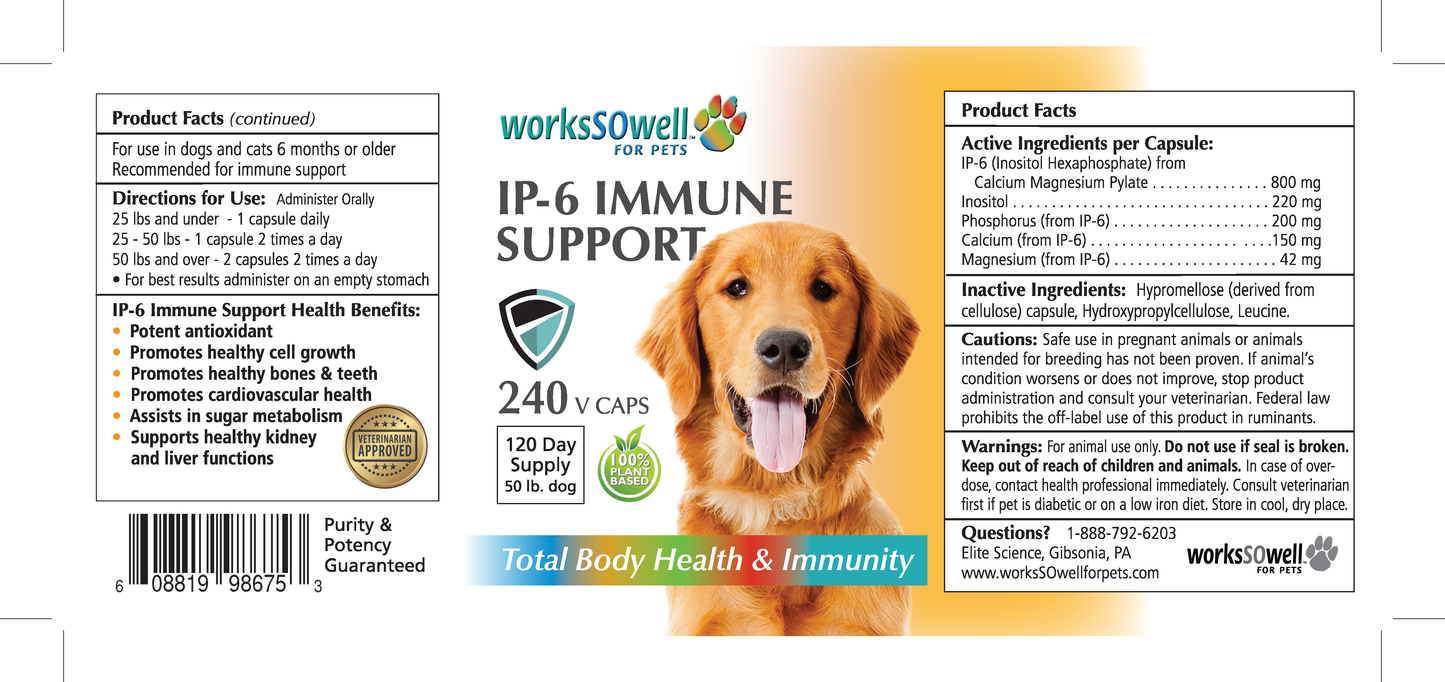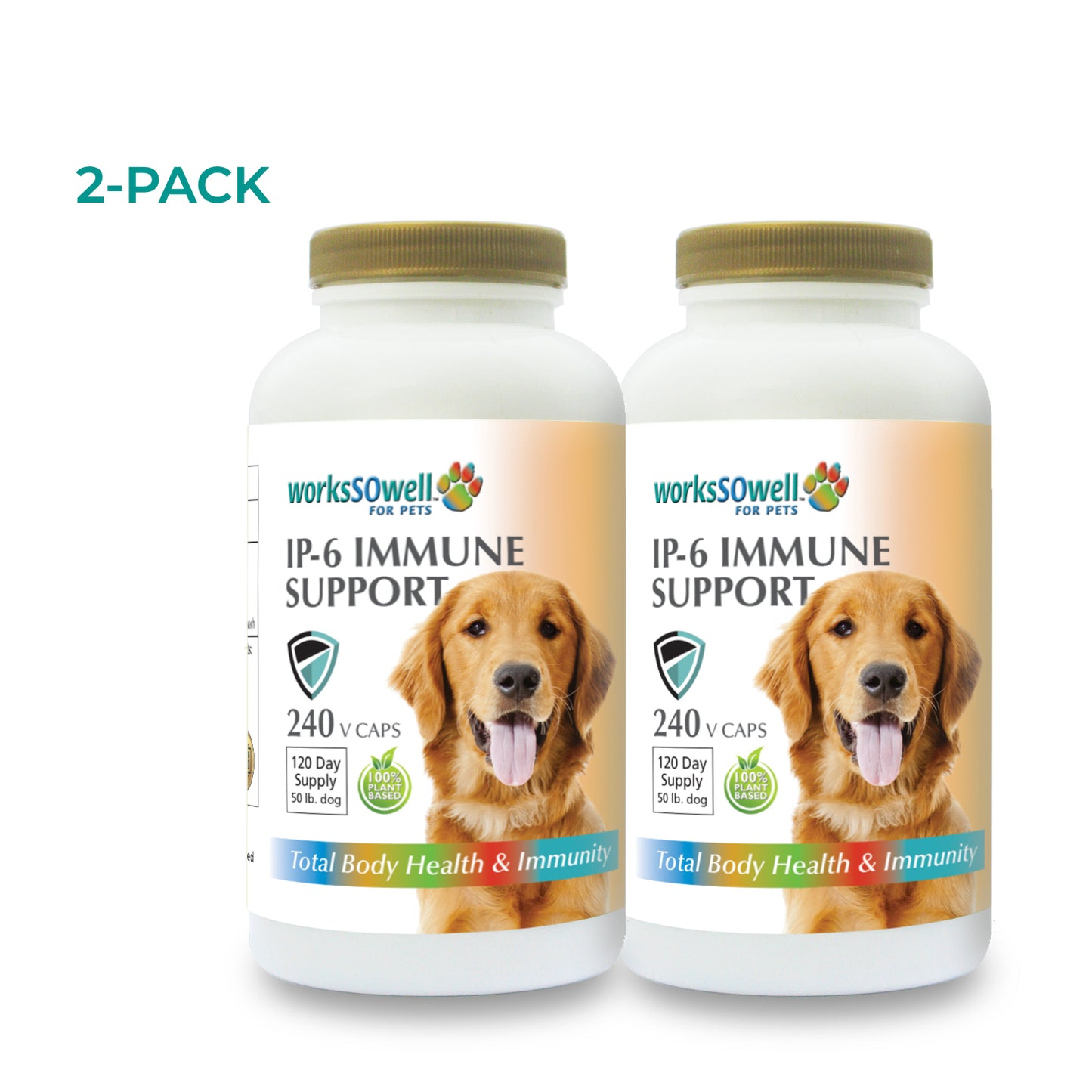 I-P6 Immune Support
Support your dog's immune system and keep them healthy
100% Plant Based (Non-GMO)
The power of "IP-6 Immune Support" comes from the purity of our formulation derived from non-GMO rice bran from Japan that nourishes and promotes healthy and vibrant cells throughout your pet's entire body.
Boost Immune System
IP6 promotes and enhances your pet's own NK (Natural Killer) cells, strengthening their immune system and enabling them to better defend against health threats.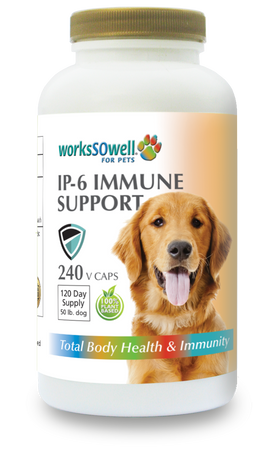 Reduce Free Radicals
IP-6 Immune Support acts as a powerful antioxidant, reducing the presence of harmful free radicals in your dog's body, protecting their cells from damage and supporting overall well-being.
Veterinary Approved
A preferred Holistic Veterinary Supplement recommended by veterinarians, promoting overall pet health.
Dosage Chart
For best results feed on an empty stomach. Twist open capsule and sprinkle contents on top of a little bit of food or just give the capsule as a treat.

Consult veterinarian first if the pet is diabetic or on a low iron diet.