1-TDC® Health Benefits
America's #1 Supplement For Dental Health & Mobility Used By Vets
40 million Million worksSOwell Doses Loved By Pets Across America
Better Dental Health
1-TDC® is rapidly absorbed targeting gum and dental discomforts in your cat's mouth, promoting fresh breath and overall oral comfort.
Improved Mobility
1-TDC® is a complete orthopedic solution for supporting your pet's joints, muscles, and ligaments, benefiting them throughout their life. It promotes healthy mobility, ensuring your furry friend stays active and comfortable at every stage of their life.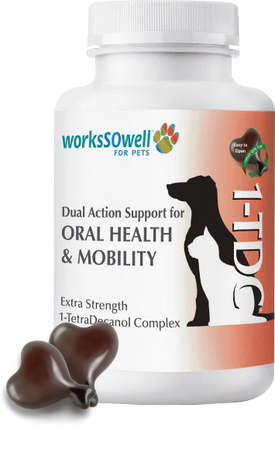 1-TDC® is a proprietary blend of oils that promotes healthy inflammatory responses throughout your cat's body, resulting in increased playfulness and faster recovery. It helps maintain your pet's explosive muscular power, stamina & recovery through every stage of their life.
Healthier Coat & Skin
1-TDC®'s unique efficacy in promoting healthy inflammatory responses throughout your cat's body leads to a lustrous coat and optimal skin comfort, ensuring your pet looks and feels their best.
4 Great Reasons to Give your Cat 1-TDC®
Reason 1

Better Oral Health

Reason 2

Improved Mobility

Reason 3

More Energy & Recovery

Reason 4

Healthier Coat & Skin
Did you know that 80% of dogs and cats suffer from oral issues by the age of 3?
Your cat will quietly suffer from a painful mouth, which if not addressed, can lead to severe overall health issues that result in needless suffering and expensive vet bills. 1-TDC® is highly recommended by Veterinary Dentists around the world.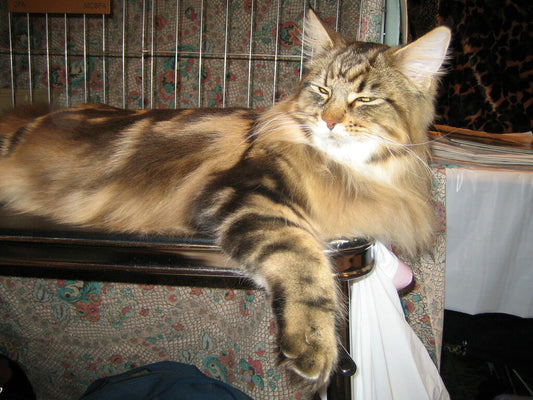 Brenda Flahault
"Wouldn't be without it!"
As a retired Maine Coon breeder, I have been giving my cats 1-TDC for years. Their breath has improved, and they have not required as many dental procedures as some of my cats had before I started giving them the product. I will continue to use it and recommend it for the prevention of dental disease. Thank you for a gem of a product!
Key Ingredients
1-TDC® (1-TetraDecanol Complex from Beef Tallow)

Experience the power of the specialized fatty acid 1-TDC®—a unique blend of oils that promote healthy inflammatory responses at a cellular level. Rapidly absorbed by your pet's body, 1-TDC® has been clinically researched to improve oral health by targeting dental and gum issues, as well as providing comprehensive care for joints, muscles, tendons, and ligaments.

Improves oral health by promoting healthy gums and teeth.
Enhances joint and muscle health for increased mobility.
Supports a healthy inflammatory response.
Aids in faster recovery after physical activity or injury.
Promotes overall well-being and vitality.

Wild Alaskan Salmon Oil

Wild Alaska salmon offers numerous health benefits for pets, including promoting a healthy coat and skin, aiding in maintaining muscular strength, and supporting cardiovascular health due to its rich omega fatty acid content.

Rich in omega-3s for healthier skin and coat.
Supports cardiovascular health and immune system.
Reduces joint stiffness and improves mobility.
Contains antioxidants to protect cells from damage.
Aids in cognitive function and healthy brain development
How to give 1-TDC to your cat
How Does 1-TDC® Compare to Other Supplements?
What Some of Our Customers Are Saying
Keeps our 20 year old kitty going!
This product has dramatically helped our aging cat move better. We have owned cats our entire life and have never had one live as long. Cici is over 20 and she is still enjoying investigating empty boxes. Thank you 1 -TDC for keeping the kitten in our cat!
~Janine Fiorit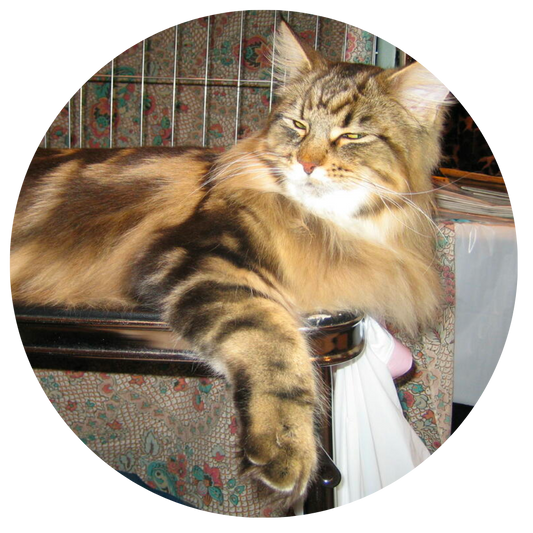 Wouldn't be without it!
A retired Maine Coon breeder, I have been giving my cats 1-TDC for years. Their breath has improved, and they have not required as many dental procedures as some of my cats had before I started giving them the product. I will continue to use it and recommend it for the prevention of dental disease. Thank you for a gem of a product!
~ Brenda from Cranford, NJ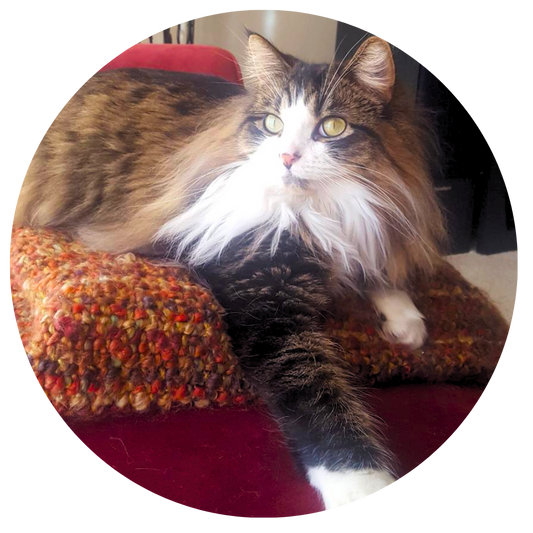 Awesome
Coco is my 3 year old Kitty. I recently discovered that she has teeth and gum issues. I was looking for a natural product that would help with this problem. She would not let me brush her teeth! Cole and Marmalade use 1-TDC so I though I would try it. Coco loves it. Licks it right off my finger. I have noticed that she now has a lot more energy. Her breath smells fresh as well. I am very pleased I purchased this product.
~ Sherri from White Lake, MI
Amazing periodontal results!
My breed cats had suffered from bad breath and gingivitis- my vet recommended 1-TDC and the results were amazing. No more bad breath or bleeding gums. This product is a miracle.
~ Linda from Boonton, NJ
Here are answers to some FAQ's
How long until I see the benefits of 1-TDC®?
Each pet is different, but it should be between 2-4 weeks.
Will 1-TDC® replace my cat's need for regular dental cleaning?
Teeth cleaning is important for removing tartar and plaque from your cat's teeth, an important part of oral health. 1-TDC® keeps the gums healthy, the major element of oral health.  Ideally you want to do both. 1-TDC® complements teeth cleaning and other oral care procedures. 
Can my cat with a beef allergy use 1-TDC®?
Yes. Allergies come from protein, and 1-TDC® is a fatty acid. So, any animals allergic to beef should be safe. Of course we recommend you consult with your veterinarian first who has a full medical history of your cat. 
Are there any side effects of using 1-TDC® long term?
There are no known side-effects or contraindications with other medicines or products. 1-TDC® is intended for long-term use in dogs and cats throughout their life and they will not develop any resistance to the product.
Can I use 1-TDC® if my cat has health issues?
Like all other supplements, if you have a health issue going on with your pet, it is always recommended to discuss any treatments with your veterinarian. One case where you would not use 1-TDC® (and most other products) is if there is an active case of pancreatitis occurring.
Does 1-TDC® replace the need for fish oil?
Omega 3 fish oils provide great general health benefits. However, when it comes to joint health, 1-TDC® provides superior results. Also, fish oils provide very limited periodontal benefit. Therefore, continue to use fish oils for general health and add 1-TDC® for superior gum and joint health results.
What are the major differences between 1-TDC® and fish oil?
1-TDC® has an affinity for white blood cells, which makes it a more targeted and effective solution. Additionally, 1-TDC® is transdermal, which gives it the ability to effectively be absorbed and work locally.
Can I use 1-TDC® in combination with other supplements like fish oil?
1-TDC is totally compatible with other supplements you may be using. Our CMO suggests cutting the dosage of fish oil by 50% if you are giving your pet a fish oil supplement.
How palatable is 1-TDC®?
Extremely palatable, since it is derived from beef tallow. Pets see it as a treat...even cats.
When should I start my cat on 1-TDC®?
Our Chief Medical Officer, a boarded veterinary dentist with over 40 years of clinical experience, recommends you start once your cat's adult teeth are in (around 6 months of age). 
What time of day am I supposed to give 1-TDC® to my cat?
You can give your cat 1-TDC® whenever it is convenient for you. Before meal, after meal, with meal, morning, evening ... it doesn't matter.
Is the loading dose necessary?
If you have a young, healthy pet and you are being proactive, the loading dose is not necessary. If your pet is older or has oral health or mobility issues, then I would suggest the loading dose to get the 1-TDC® into the system faster.
If my pet does better on the loading dose, is it ok to keep them on that?
Yes, every pet is different, keeping them on the loading dose is ok.
My pet ate the capsule, do I need to take it to the vet?
No, the capsule is made to be ingested if your pet wants to eat it. But it is very unlikely that your want will want to eat it :)
My pet ate more than the suggested dosage, do I need to go to the vet?
No, usually they will be just fine. Worst case, maybe some loose stools.
My capsules are harder than the last bottle, are they bad?
No. Soft gels get soft in warmer, humid weather and hard in cooler, dry weather. If yours are hard, a trick to keeping them softer (easier to use) is to put a little piece of bread in the bottle much like you do with cookies to keep them from getting stale/hard. The moisture in the bread will soften the soft gels.
My capsules are stuck together. What do I do?
If the capsules are stuck together, you can put the bottle in the refrigerator for an hour and then just shake the bottle to unstick the capsules. If that doesn't work, give us a call and we will send you a replacement bottle. We want you to be happy and we do not want your money if you are not.
Why is the gel color and texture different from my last bottle?
Color changes from batch to batch are normal. When you squeeze out the contents of the capsule it should be an oily paste. If the product has separated into an oil and a grainy substance, then the capsules were exposed to high temperatures in transit for too long.
Worry not, however, because its efficacy or safety doesn't get affected by high heat. That being said, if that's the case and you're still skeptical, or its just difficult to administer it in a liquid form … give us a call or email us and we will send you a replacement bottle for free.
My cat doesn't like the supplement. What do I do?
It may take a while for pets, especially finicky cats, to get accustomed to the product. Squeezing the capsule contents into an empty dish for cats and then putting a little treat in the 1-TDC® paste helps.
If that doesn't work, try turning the soft gel into a toy. Let your cat play with it, get used to the smell, bite into it … and eventually your cat should start licking it. Just take it slow and never force it on your cat. Some cats just take longer than others.
Eventually, when you shake the bottle, your cat will come running. As a last resort, you can put 1-TDC® paste on the pina of the ear, and remove it after 10 minutes. That way it will absorb into the cat's system.
What does 1-TDC® stand for?
1-TetraDecanol Complex, which is the molecular name.
What is 1-TDC® made of?
1-TDC® is a proprietary blend of fatty acid oils from USA beef tallow.  The two key ingredients are 1-TetraDecanol Complex (1-TDC®) from beef tallow and Wild Alaskan Salmon Oil. Every batch will have the same efficacy your cat's health can rely upon. 
The ingredients we use and the manufacturers and packagers we use are all cGMP certified and all the product ingredients are human grade. 1-TDC® is as high-quality of a supplement as you will find and is backed by a 100% satisfaction guarantee. It is entirely made in the USA.
When can I find 1-TDC® research information?
Is 1-TDC® economical?
YES, it is significantly less expensive than other joint health products and provides twice the benefits, supporting both gum and joint health.
1-TDC
My 14-year old cat has been taking this for a few weeks. His fur is shinier and he has a lot more energy. He's not nearly as stiff walking and has taken to jumping onto countertops which is both awesome and annoying!
5 mois de 1-TDC
J'ai débuté le produit 1-tdc le 9 Mai 2023 mon chat de 18 mois a toujours eu de la ginvite et il ne voulait plus manger les gencives était rouge vif. Après quelque jours de traitement il a recommencer a manger. Le vétérinaire a fait un détartrage le 31 mai 2023 et 13 dents ont été enlevé. Voici maintenant que 5 mois ont passé et que je donne toujours 1-tdc a Léo. Léo mange, court, s'amuse comme un chaton. Le comportement de Léo a changer énormément il vient me voir demande des caresses ce laisse approché. Je suis tellement reconnaissante auprès de mon vétérinaire de m'avoir suggéré ce produit miraculeux. Léo va recevoir 1-tdc a vie. Il a toujours de la ginvivite mais c'est tellement mieux et moins rouge vif. MERCI 1-TDC pour votre produit miraculeux. Photo du 3 mai 2023 et photo du 29 Octobre 2023 et une photo du beau Léo en forme.
????
My cat has pancreatitis so he put it in his ears! The ears got crusty, raw & red!
My finicky cat loves the taste
I have a cat who refuses to eat just about everything but she loves the taste of this product.
I am hoping it works for hip mobility...she is 18 and having more trouble walking than in previous years. She is also missing some teeth. I am hoping this product helps her preserve what teeth she has left.
Gingivitis
I'am super happy with the product 1-Tdc for my cat Léo who has juvenile gingivitis since is young. I been using the product for almost 2 month now and i can see a huge difference . My cat was not eating anymore now he does eat is Hill's Td big food. He do not hide anymore and ask for affection, play arround and running like crazy. I can tell he do not suffer anymore.