1-TDC

®

...the

tasty

Life Changing supplement for your dog

CLICK TO HEAR WHY 1-TDC
®

IS THE MUST HAVE SUPPLEMENT FOR DOGS!
1-TDC
®

is Endorsed by Veterinary Specialists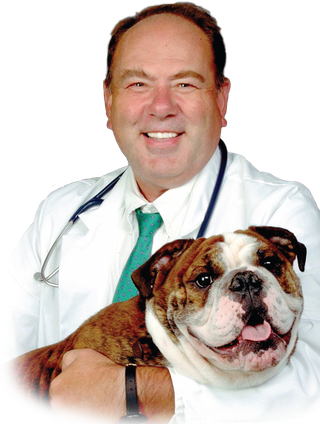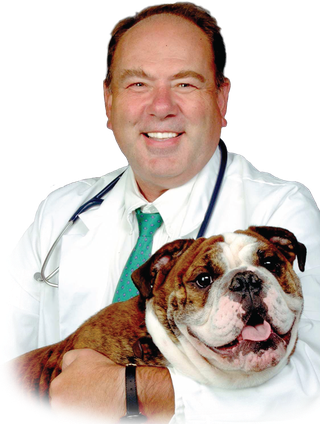 1-TDC
®

 is a fatty acid unlike any other fatty acid!

Based on a study I performed at The University of Saskatchewan, I was amazed at the positive results from the use of the 1-TDC® technology (unique fatty acid oils). All periodontal measurements in the test animals improved significantly. The more I use the 1-TDC® technology, the more impressed I am.

– Dr. James Anthony

Veterinary Dentist

BSc(Agr), DVM, MRCVS, FAVD, DAVDC, DEVDC, Pag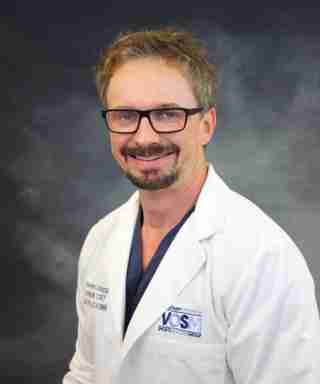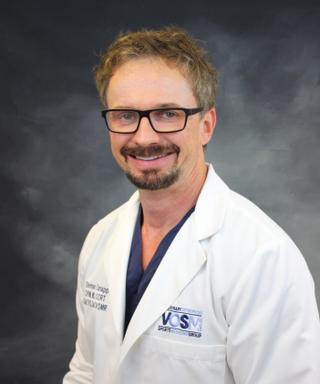 I highly recommend 1-TDC
®

!

Performance dog owners come to VOSM/me all the time looking for the newest innovation in sports medicine that will help their canine athlete. 1-TDC® is a fantastic supplement that incorporates 1-Tetradecanol Complex, a blend of fatty acids, to provide a 4-in-1 wellness regiment for your dog. To maximize benefits, 1-TDC® can be applied orally and serves as a tasty supplement that improves joint, oral, and skin health while increasing stamina and maintaining a healthy recovery in your athlete. I highly recommend 1-TDC®! 

Sherman O. Canapp Jr.

Veterinary Orthopedic Surgeon

DVM, MS, CCRT, DACVS, DACVSMR

Chief of Staff, VOSM
4-In-1 Health Benefits 1-TDC

®

provides for your DOG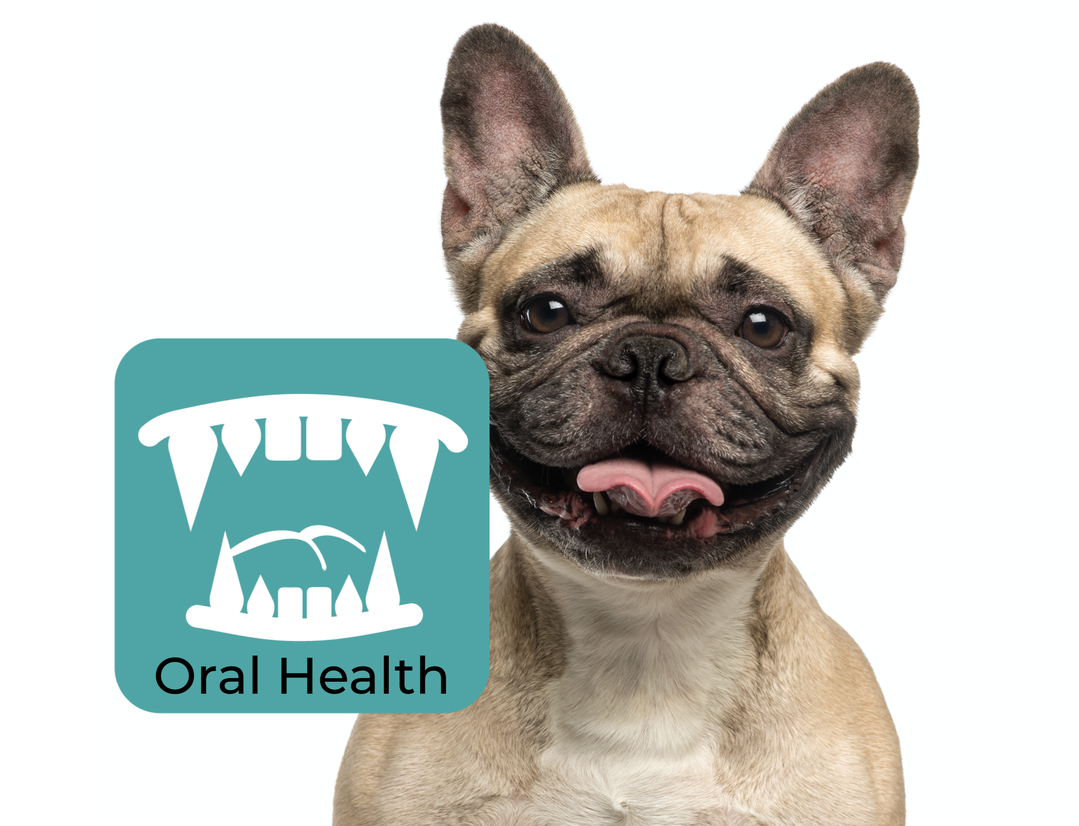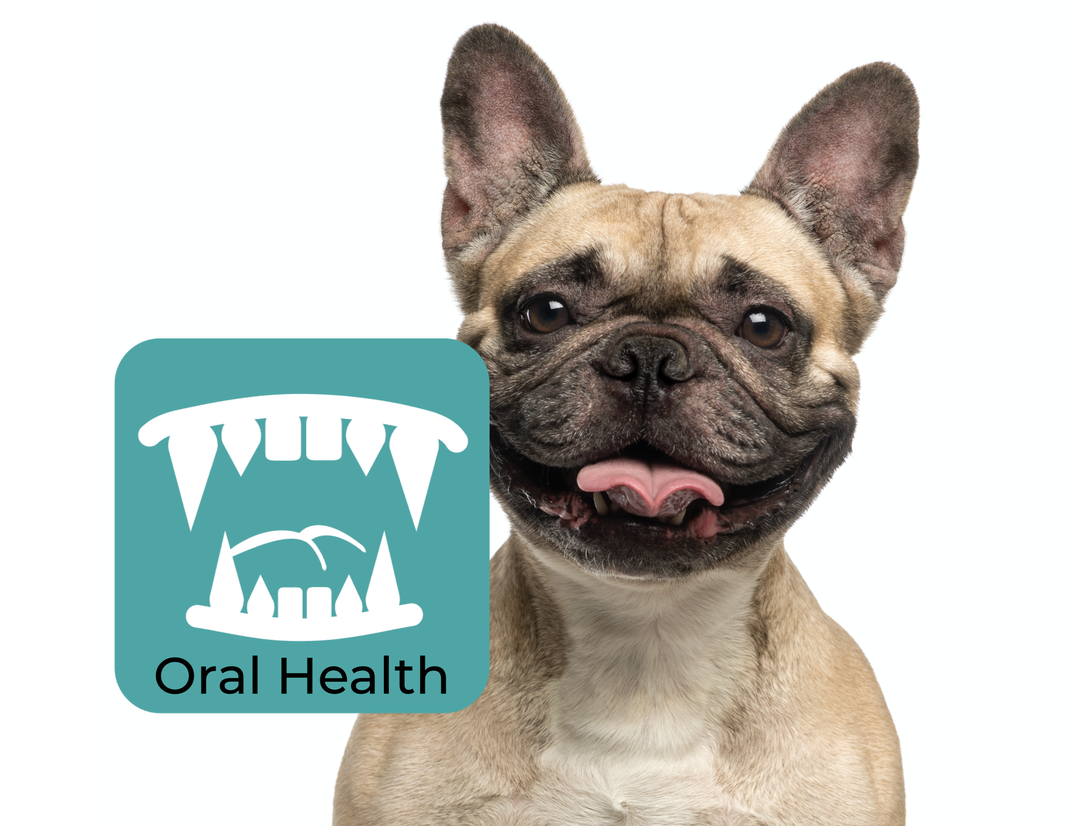 80% of dogs by the age of 3 years old have oral health issues!

1-TDC® absorbs rapidly and keeps your dog's gums healthy…the key to oral health and fresh breath.
1-TDC® is the oral home care solution Veterinary Dentists recommend, because it is very effective and easy to use, and dogs think it is a treat!
Veterinary dentists recommend that you start to use 1-TDC® once your dog's adult teeth are in.  Don't comprise on your dog's gum health, because oral health problems can lead to more serious health issues beyond the mouth.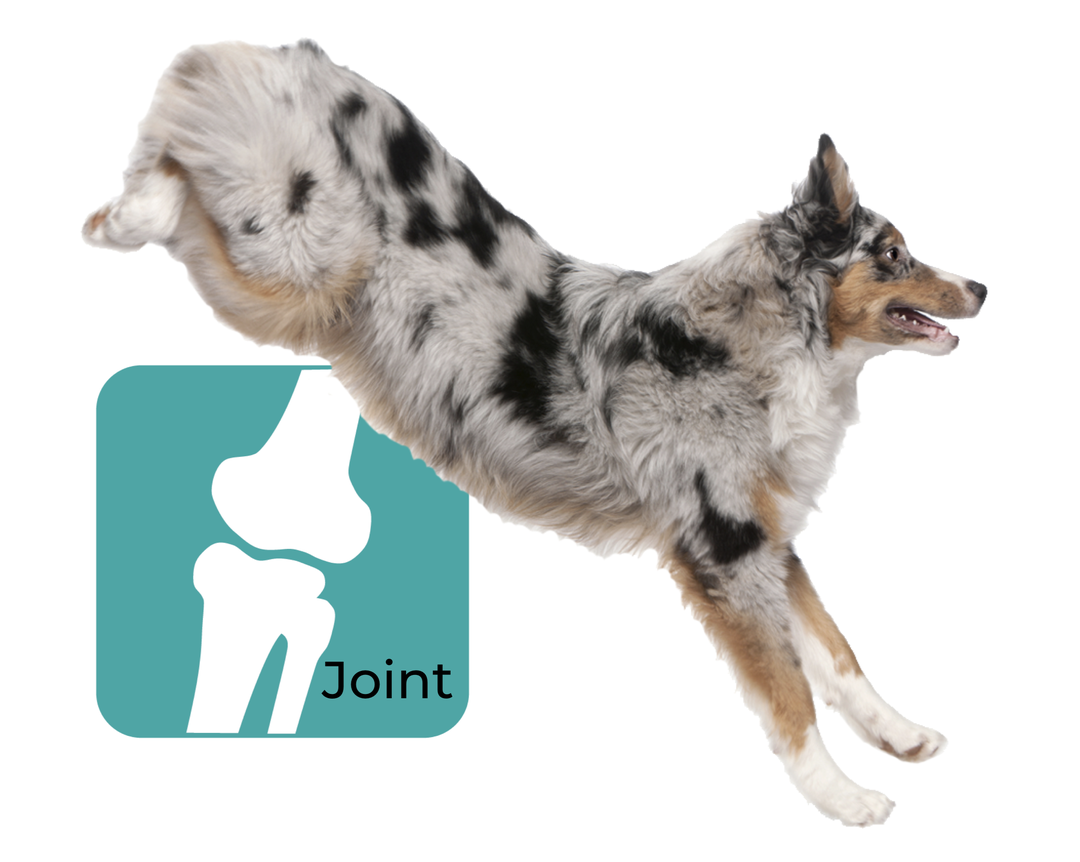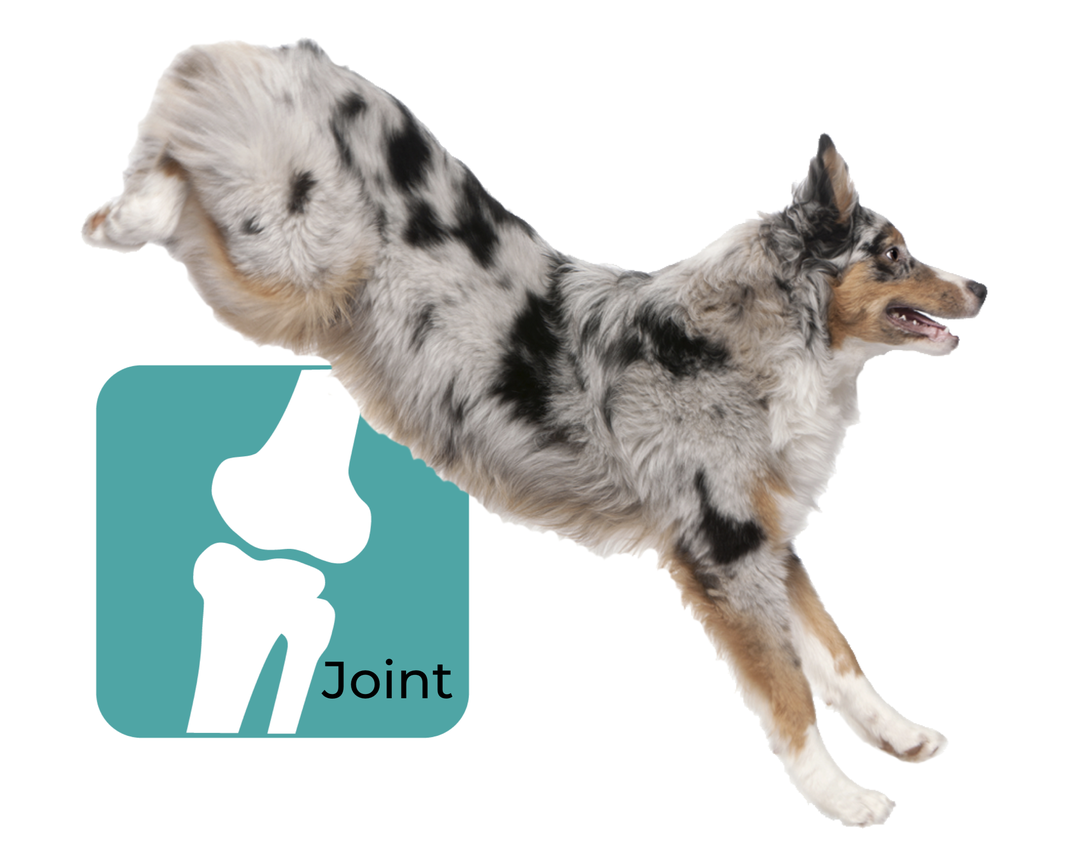 1 in 5 dogs suffers from joint health issues.

1-TDC® keeps joints, muscles, tendons & ligaments healthy at a cellular level, beyond traditional ingredients like glucosamine and fish oil. 
Older dogs will greatly benefits from 1-TDC® in their ability move more comfortably. According to veterinary orthopedic & rehab experts, it is best if you start using 1-TDC® when they are young as a wellness and support solution.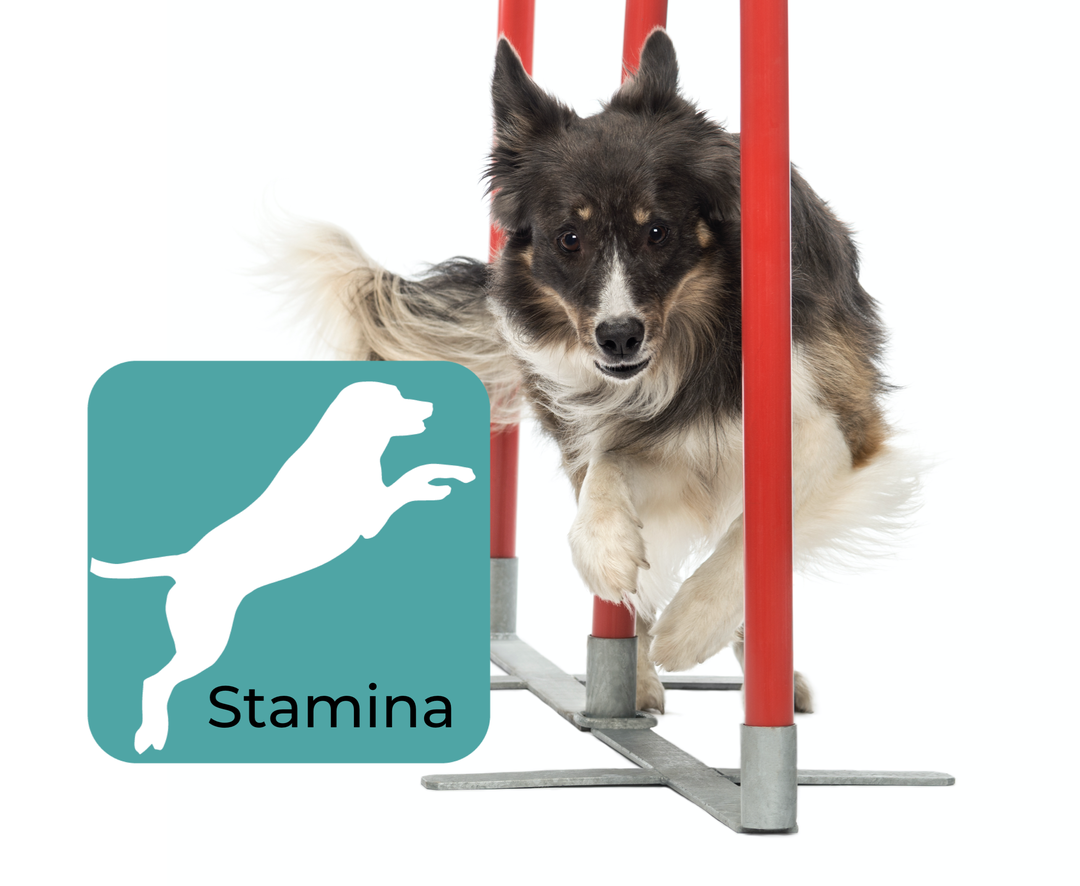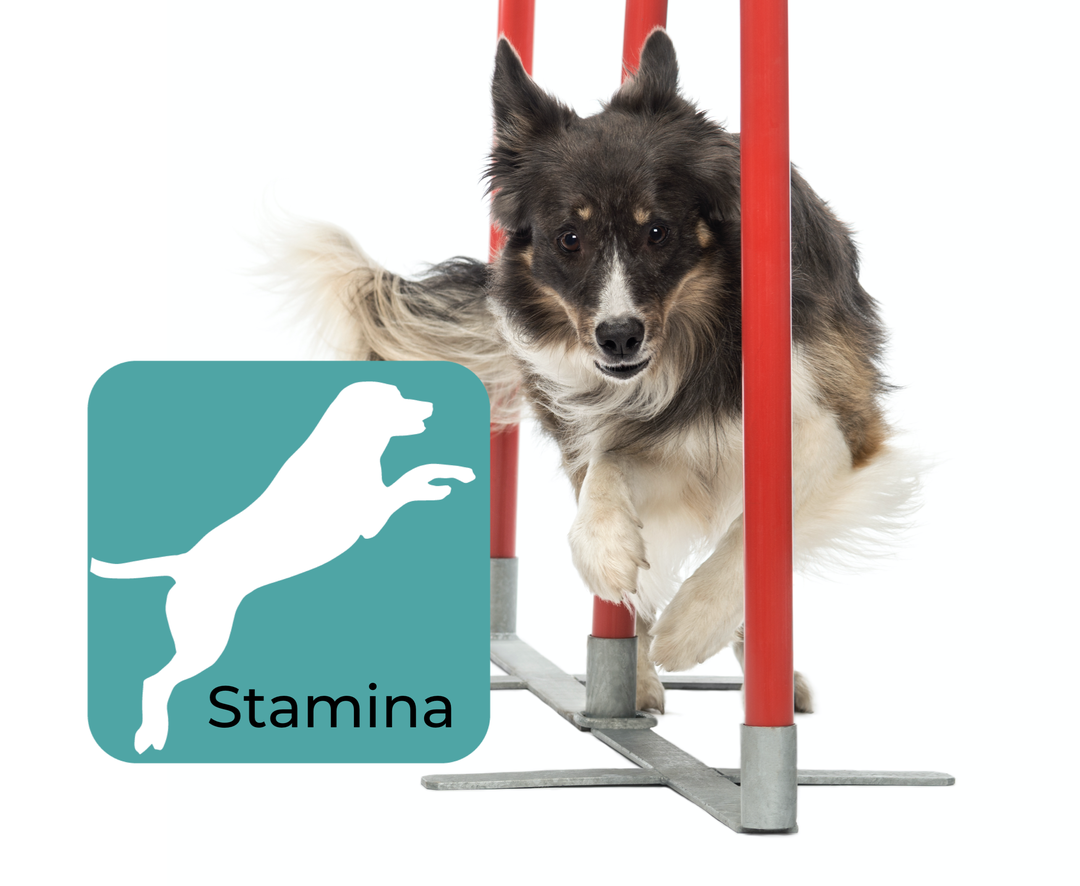 1-TDC
®

helps maintain your dog's explosive muscular power, stamina & recovery through every stage of their life. 





1-TDC® works as a catalyst systemically, further promoting improved performance and stamina for your dog. 




1-TDC® is highly regarded as a must-have supplement for K9 athletes and working dogs to keep them in the game longer and extend their careers. 



1-TDC
®

...a TRUE Scientific Breakthrough for your Dog
A cellular lubricant with powerful properties
Three Powerful Properties that make 1-TDC
®

so effective:




#1  1-TDC® is highly and rapidly absorbed, whether applied topically on the gums or taken orally in capsule form. 




#2  1-TDC® has a tremendous affinity for white blood cells, which allows it to get where it is needed quickly.




#3  1-TDC® promotes healthy inflammatory responses from head to tail




1-TDC® is an advanced fatty acid technology that will provide your dog soothing relief where it is needed most without interfering with the natural healing process. 



Meet our Chief Medical Officer
Dr. James Anthony
(Veterinary Dentist)
BSc(Agr), DVM, MRCVS, FAVD, DAVDC, DEVDC, Pag
Before becoming our Chief Medical Officer, Dr. James Anthony was doubtful that our 1-TDC® 4-IN-1 claims could possibly be true!
So, he put it to the test in his own double-blind study at The University of Saskatchewan.
Prior to his study, 1-TDC® already had research published in the Journal of Periodontology.
Dr. Anthony's research demonstrated positive results beyond these studies!
Today, he lectures internationally about how 1-TDC® changes the way veterinarians can manage the health of their patients.
Over the years, Dr. Anthony has successfully used 1-TDC® clinically in more than 10,000 cases.
Extensive Published Research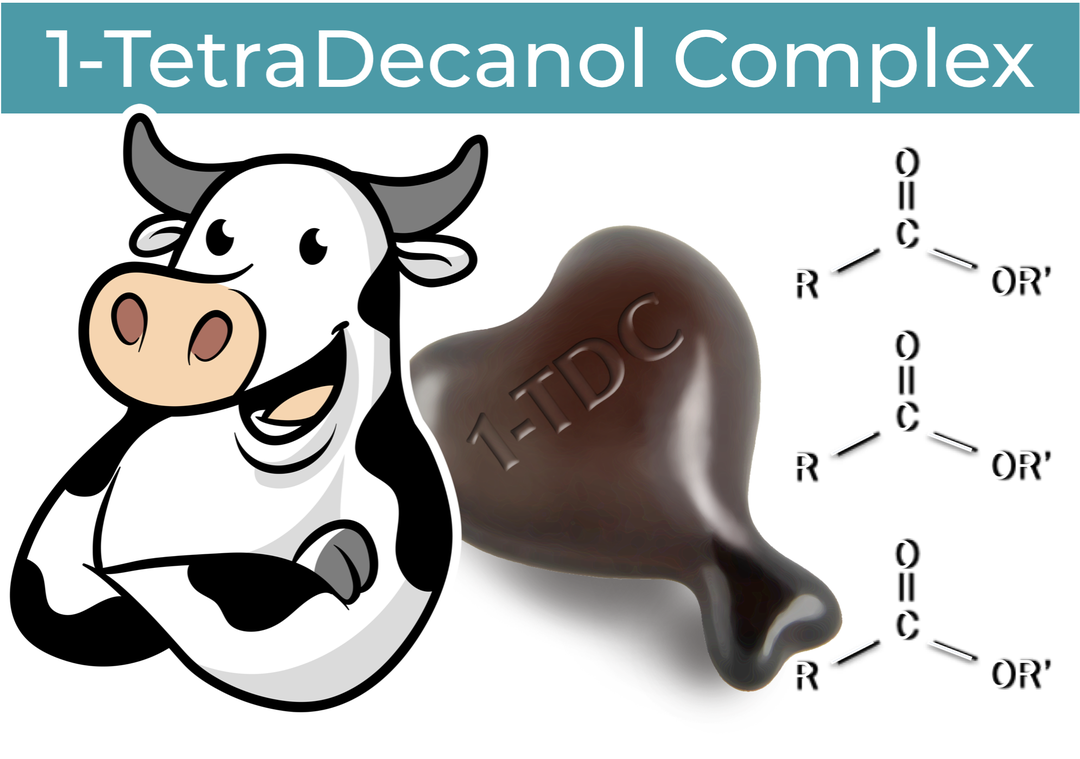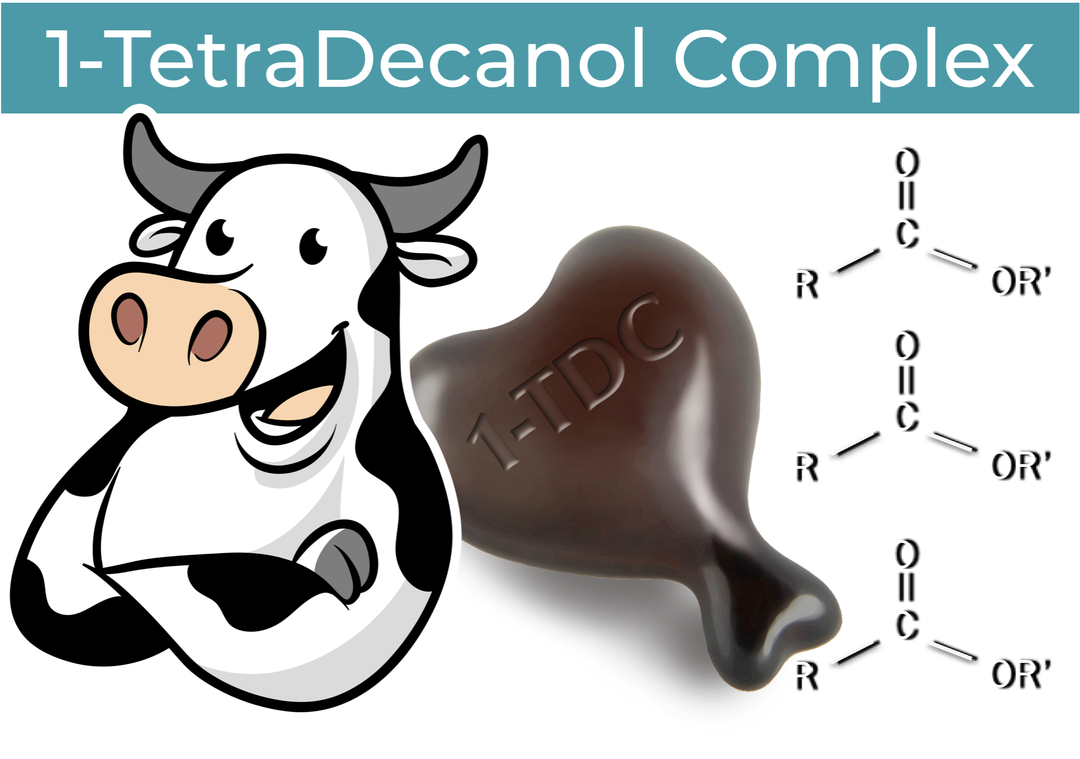 1-TetraDecanol Complex (1-TDC
®

)Proprietary Blend

The main active ingredient in 1-TDC® comes from beef fat. 




The proprietary blend is comprised of multiple fatty acids from beef tallow that are extracted at high temperature and are mixed at a very specific ratio. 




This formulation worksSOwell™ we have not changed it in over 9 years!






Oral Health and Mobility Benefits: 
Squeeze out capsule contents directly onto upper gums. Feed capsule to dog as a treat. (see video below)
Mobility Only: Feed capsules/contents to dog as a treat 
When should you start using 1-TDC®?
Veterinary specialists recommend you start once the adult teeth of your dog are in (around 6 months old).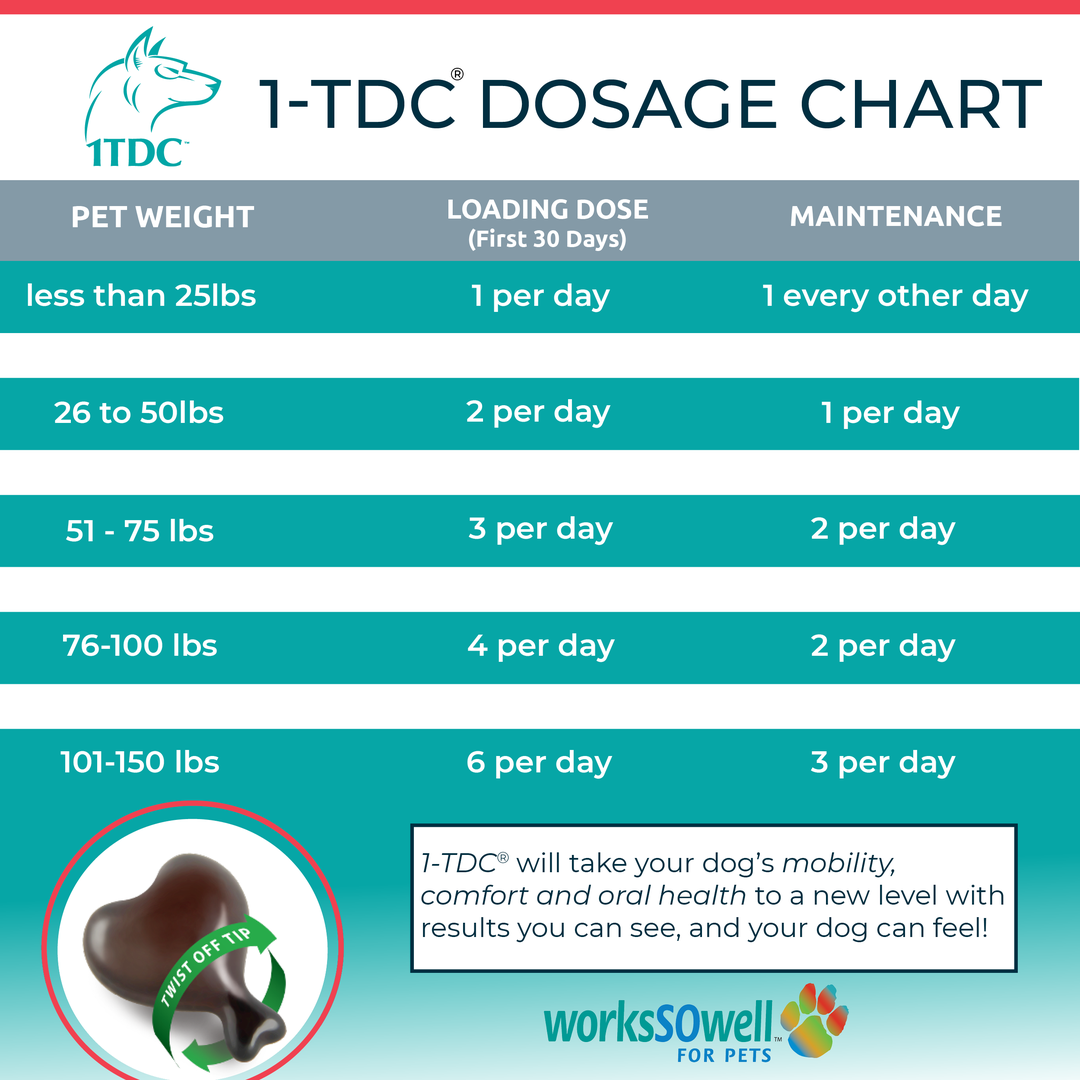 How to give 1-TDC
®

to your dog?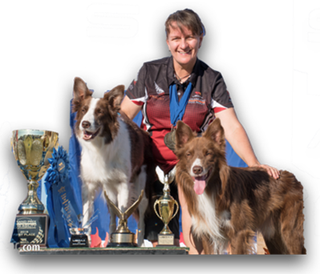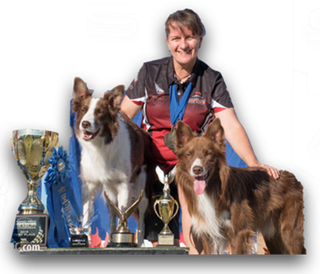 All my dogs get 1-TDC
®
I'm happy to stand up and wave the flag for 1-TDC®. My dog Encore is absolute living proof of what a difference it made to her leg. For 2 years we had to lift her to get into the motorhome. She now flies up and down the motorhome steps all on her own. All of my dogs get 1-TDC®

                -Susan Garrett, Multi-Time National & World Champion of Agility
                    Canada


We hare happy to see our baby moving around with a little more ease!
Meet Tess.  She is  a thirteen year old Lab mix.   She had been on supplements for years but lately they did not seem to be making much of a difference.  She had difficulty getting up and down stairs.  Just moving seemed difficult.  She has been on 1-TDC® for about a month and we are beginning to see a change.  She is still an "old lady" but she is beginning to have a skip in her step.  She ran up the stairs the other day trying to get away from me when she saw me ready to brush her (she isn't a fan).  My husband came out of his office saying "was that Tess coming upstairs so quickly?  We are happy to see our baby moving around with a little more ease.  Thanks for a great product.

                -Marie Winans, New Jersey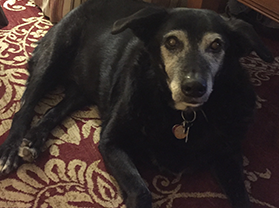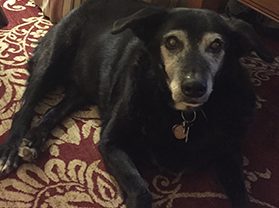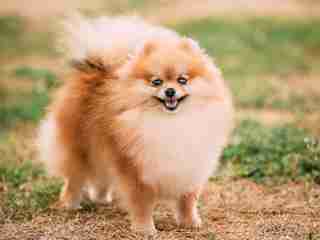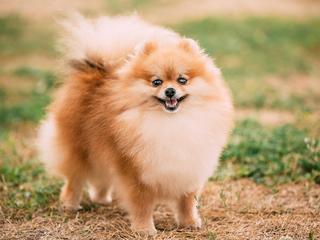 After using 1-TDC
®

I hardly noticed his breath!

Oh my goodness, I have tried so many things for my dog's breath. This is the FIRST product that actually works. My pom has very bad gums. He has yearly dental and has had many teeth removed. I brush his teeth daily and he is on a regimen with antibiotics. Between antibiotic treatments his breath would deteriorate so you wouldn't want to be near him. After using this product, I hardly noticed his breath even the week before his next antibiotic treatment was due.
This product is truly worth the money!
I can't believe the difference I have seen my dogs' teeth and how peppy they are. This product is truly worth the money. I tried it on a whim I wish I would have done before pictures because I am amazed by the results. thank you for making such an amazing product.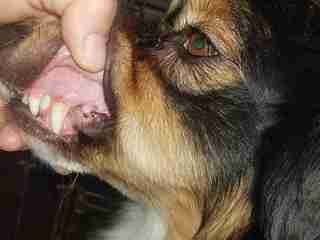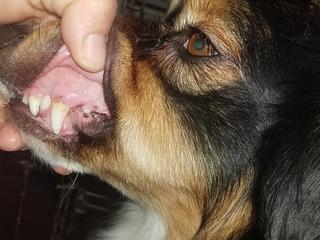 1-TDC
®

PROVIDES MORE HEALTH BENEFITS FOR LESS
AS LOW AS

19¢ A DAY

FOR A 25 lb. Dog!!!

*FREE BONUS you will receive with your
1-TDC
®

order...
Dr. James Anthony's Doggy Breath guide e-book
Best Oral Health tips from 40 years of Veterinary Dentistry Wisdom
Understanding the concerns of doggie breath
Signs of periodontal disease you need to look out for
What are the periodontal disease treatment options
How can I help prevent periodontal issues 
Educational Value $99+
free with your order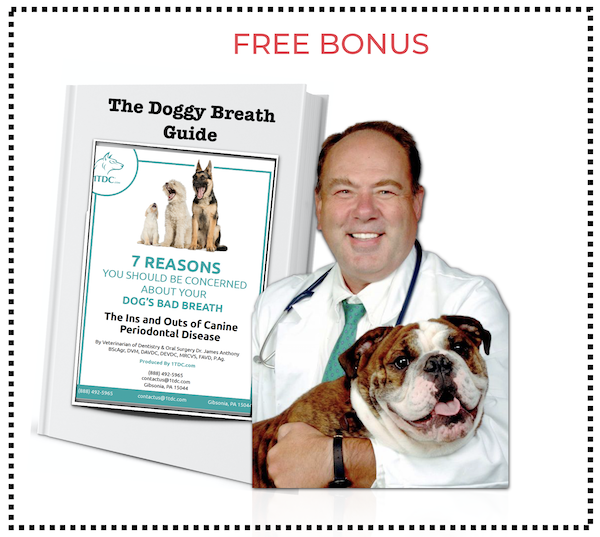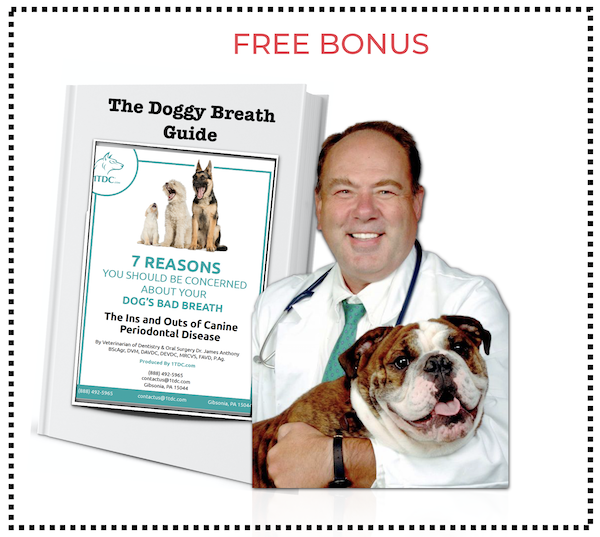 DON'T COMPROMISE ON YOUR DOG'S HEALTH!
ORDER 1-TDC
®

TODAY
Top questions Dog owners want to know
What does 1-TDC® stand for?

1-TetraDecanol Complex, which is the molecular name. 1-TDC® is a patented blend of fatty acid oils.


Can my dog with a beef allergy use 1-TDC®?

Yes. Allergies come from protein, and 1-TDC® is a fatty acid. So, any animals allergic to beef should be safe. Of course we recommend you consult with your veterinarian first who has a full medical history of your dog. 


When should I start my dog on 1-TDC®?

Our Chief Medical Officer, a boarded veterinary dentist with over 40 years of clinical experience, recommends you start once your dog's adult teeth are in (around 6 months of age). 

1-TDC® is a proprietary blend of fatty acid oils from USA beef tallow.  Every batch will have the same efficacy your dog's health can rely upon. 

When can I find 1-TDC® research information?

Published research can be found here: https://1tdc.com/research/


Will 1-TDC® replace my patients' need for regular dental cleaning?

Teeth cleaning is important for removing tartar and plaque, an important part of oral health. 1-TDC® keeps the gums healthy, the major element of oral health.  Ideally you want to do both. 1-TDC® complements teeth cleaning and other oral care procedures.