1-TDC® Health Benefits
America's #1 Supplement For Oral Health & Mobility Used By Vets
40 Million worksSOwell Doses Loved By Pets Across America
Better Oral Health
1-TDC® is rapidly absorbed targeting gum and dental discomforts in your dog's mouth, promoting fresh breath and overall oral comfort.
Improved Mobility
1-TDC® is a complete orthopedic solution for supporting your dog's joints, muscles, and ligaments, benefiting them throughout their life. It promotes healthy mobility, ensuring your furry friend stays active and comfortable at every stage of their life.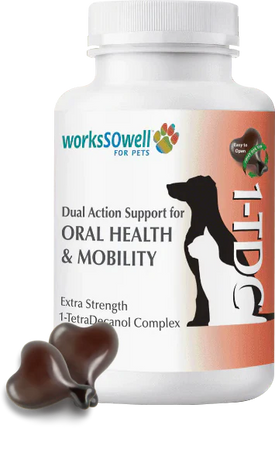 More Stamina & Recovery
1-TDC® is a proprietary blend of oils that promotes healthy inflammatory responses throughout your dog's body, resulting in increased playfulness and faster recovery. It helps maintain your dog's explosive muscular power, stamina & recovery through every stage of their life.
Healthier Coat & Skin
1-TDC®'s unique efficacy in promoting healthy inflammatory responses throughout your dog's body leads to a lustrous coat and optimal skin comfort, ensuring your pet looks and feels their best.
4 Great Reasons to Give your Pet 1-TDC®
Reason 1

Better Oral Health

Reason 2

Improved Mobility

Reason 3

More Stamina & Recovery

Reason 4

Healthier Coat & Skin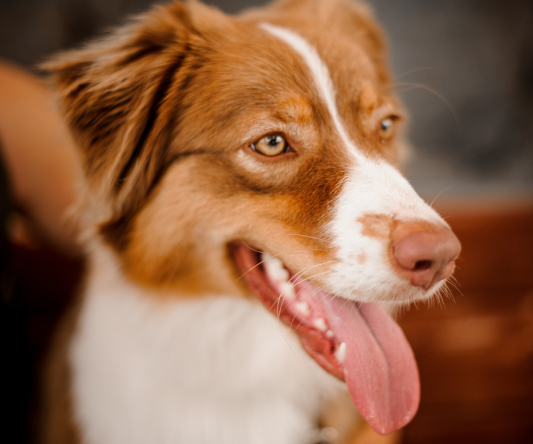 Did you know that 80% of dogs and cats suffer from oral issues by the age of 3?
Your pet will quietly suffer from a painful mouth, which if not addressed, can lead to severe overall health issues that result in needless suffering and expensive vet bills. 1-TDC® is highly recommended by Veterinary Dentists around the world.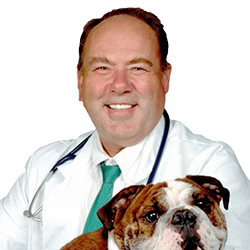 Dr. James Anthony
~ Veterinary Dentist
"Based on a study I performed at The University of Saskatchewan, I was amazed at the positive results from the use of 1-TDC® technology (unique fatty acid oils). All periodontal measurements in the test animals improved significantly. The more I use the 1-TDC® technology, the more impressed I am."  
Key Ingredients
1-TDC® (1-TetraDecanol Complex from Beef Tallow)

Experience the power of the specialized fatty acid 1-TDC®—a unique blend of oils that promote healthy inflammatory responses at a cellular level. Rapidly absorbed by your pet's body, 1-TDC® has been clinically researched to improve oral health by targeting dental and gum issues, as well as providing comprehensive care for joints, muscles, tendons, and ligaments.

Improves oral health by promoting healthy gums and teeth.
Enhances joint and muscle health for increased mobility.
Supports a healthy inflammatory response.
Aids in faster recovery after physical activity or injury.
Promotes overall well-being and vitality.

Wild Alaskan Salmon Oil

Wild Alaska salmon offers numerous health benefits for pets, including promoting a healthy coat and skin, aiding in maintaining muscular strength, and supporting cardiovascular health due to its rich omega fatty acid content.

Rich in omega-3s for healthier skin and coat.
Supports cardiovascular health and immune system.
Reduces joint stiffness and improves mobility.
Contains antioxidants to protect cells from damage.
Aids in cognitive function and healthy brain development
How to give 1-TDC to your dog
How Does 1-TDC® Compare to Other Supplements?
Trusted Partners
Helping high performance dogs stay at their personal best for longer.
Westminster Agility Grand Champion uses 1-TDC®!
CLICK VIDEO TO FIND OUT WHY?
Within days I could notice a difference...
I first started using 1-TDC® in the fall of 2014 on my Sheltie who was showing a bit of stiffness. Within days I could notice a difference in his mobility so I began using the product with all my dogs. I cannot believe the difference it has made for my dogs dental health and that remains my favorite feature. I started telling my friends about this product and now they come to me raving about the difference it has made for their dog too."
~ Jennifer Crank, 2020 Westminster Agility Grand Champion
What Some Of Our Customers Are Saying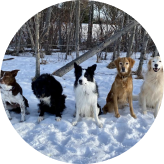 She's now back to her happy, bouncy self.
I read about 1-TDC® and after three months of her being a recurrently sore and mopey pup, I decided to give 1-TDC® a try. I rub one capsule on her gums every morning and she happily eats the rest of the capsule. It has made a huge difference. She's now back to her happy, bouncy self. Her extra clean teeth and breath are a great bonus.
~ Fran from California
Our veterinarian is very impressed with how great my dog's gums & teeth are!
Love the bargain & the product! Have been using 1-TDC® for years! Our veterinarian is very impressed with how great my dog's gums & teeth are!
~ Deborah from Granada Hills, CA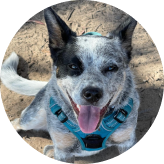 I've noticed a difference in their skin, coat and teeth!
My dogs really love this product! From my 6 month old puppy to my 13 year old senior. I've noticed a difference in their skin, coat and teeth! Highly recommend.
~ Fran from California
Here are answers to some FAQ's
My pet ate the capsule, do I need to take it to the vet? 
No, the capsule is made to be ingested.
My pet ate more than the suggested dosage, do I need to go to the vet?
No, usually they will be just fine. Worst case, maybe some diarrhea.
I'm supposed to give 2 capsules, does it have to be in the morning or evening?
You can give your pet 1-TDC® whenever it is convenient for you.
Do I have to put 1-TDC® on the gums?
It is recommended, but not necessary. Feeding them the capsule or contents works just as well.
How long until I see the benefits of 1-TDC®?
Each pet is different, but it should be between 4-6 weeks.
Is the loading dose necessary?
If you have a young, healthy pet and you are being proactive, the loading dose is not necessary. If your pet is older or has oral health or mobility issues, then I would suggest the loading dose to get the 1-TDC® into the system faster.
What kind of fish oil is in the 1-TDC®?
If my pet does better on the loading dose, is it ok to keep them on that?
Yes, every pet is different, keeping them on the loading dose is ok.
My capsules are harder than the last bottle, are they bad?
No, air in the bottle will make them hard, add a small piece of bread to the bottle and the capsules will soften (just like adding a piece of bread to a container of cookies.
Where is our product made?
What does 1-TDC® mean?
1-TetraDecanol Complex, which is the molecular name. 1-TDC® is a patented blend of fatty acid oils.
What is 1-TDC® made from?
1-TDC® is a proprietary blend of fatty acid oils from beef tallow derived from grass-fed animals.
If my pet is allergic to beef can I use 1-TDC®?
Yes, allergies come from protein and 1-TDC® is a fatty acid. So, your pet should be safe.
What are the major differences between 1-TDC® and fish oil?
1-TDC® has an affinity for white blood cells, which makes it a more targeted and effective solution. Additionally, 1-TDC® is transdermal, which gives it the ability to effectively be absorbed and work locally.
Does 1-TDC® replace the need for fish oil?
Omega 3 fish oils provide great general health benefits. However, when it comes to joint health, 1-TDC® provides superior results. Also, fish oils provide very limited periodontal benefit. Therefore, continue to use fish oils for general health and add 1-TDC® for superior gum and joint health results.
How does 1-TDC® as a joint health solution compare to glucosamine, HA & fish oil?
1-TDC® provides superior results due to its unique properties. Put it to the test. We provide a 100% satisfaction guarantee.
Is 1-TDC® economical?
YES, it is significantly less expensive than other joint health products and provides twice the benefits, supporting both gum and joint health.
How long before I see results?
Joint health improvements are typically noticeable in one week for small dogs and cats; two weeks for medium size dogs; and three weeks for large dogs. Periodontal improvements can be seen as early as one week and steady improvement will continue over the next two months. Again, steady improvement can be expected over the following two months.
How palatable is 1-TDC®?
Extremely palatable, since it is derived from beef tallow. Pets see it as a treat...even cats.
Does 1-TDC® replace the need for a dental cleaning?
NO. Teeth cleaning is critical to remove plaque and tartar, a key element to oral health. 1-TDC® addresses the other part of oral health. It targets the health of the gums directly. 1-TDC® should be used with every dental cleaning and procedure because it complements and enhances those procedures. Additionally, 1-TDC® is an excellent choice in situations when teeth cleaning cannot be performed for some reason.
My dogs love 1-TDC
I definitely see improvement in my agility competition dogs, as well, as my older, retired dogs.
LOVE 1-TDC worksSOwell
My red Golden has been using 1-TDC worksSOwell since 2015 when she hurt her iliosoas and inner gracilious muscles. It helped her heal, keeping her mobile to continue dog surfing, Flyball, Dock Jumping, Lure Coursing and Pet Therapy. She is now retired at 15 1/2 years old and still gets up, walks and be mobile on her own. I also use it on her teeth, it keeps her teeth white and takes care of bad breath. Such a amazing product keeping my beautiful red golden beautiful and healthy.
Healthy Mouth and Gums with 1TDC
September 10, 2023 I have been giving my dogs 1TDC for over six months. My dogs gums were red and inflamed and it helped calm them down. It has also helped with keeping their teeth free of tarter build up. The 1TDC is really working to help keep my dogs teeth clean and also helping with inflammation in the joints. It also helped when my dogs tooth came out. It immediately helped with the redness around the tooth. My dogs really enjoy the taste too. I will continue to use this product for my dogs.
Product works well. My vet said that the gum disease has really slowed down because of this product.
Will keep using it.
Good Stuff
I give these to my oldest, 14yo Border Collie, with chronic Psoas issues. While it doesn't completely take the limp away... I definitely tell when he doesn't get his 1-TDC. Thanks for helping my old man maintain most of his mobile-ness! =0)