Purchase Options
Regular price
$420.00
$340.00
Regular price
$420.00
Sale price
$340.00
Unit price
per
Sale
Sold out
View full details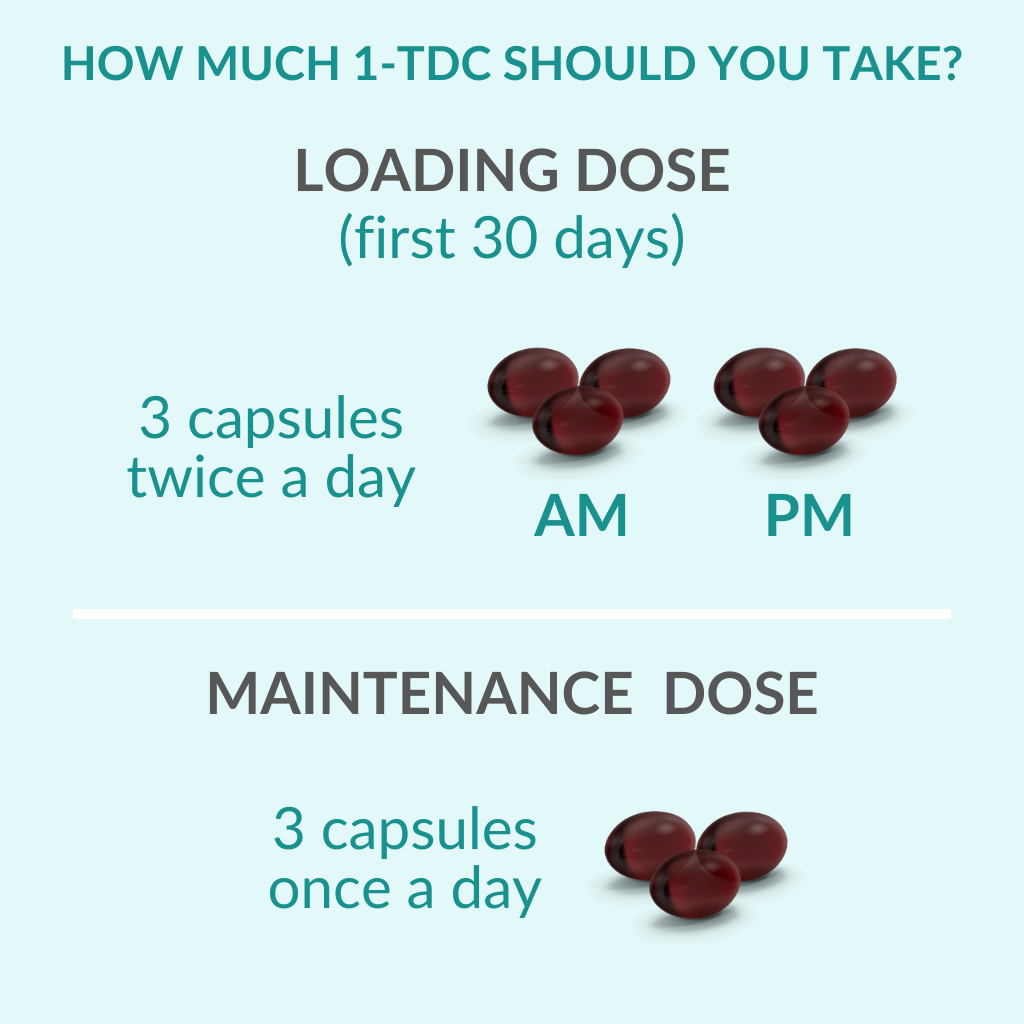 Experience the 1-TDC® difference
Optimum Supplement for Joint & Muscle Wellness
Revitalized Cells
Nourishing and lubricating your joints, muscles, tendons and ligaments at a cellular level, promoting optimal joint function and reducing discomfort.
Revitalized Cells
1-TDC® promotes healthy inflammatory responses at a cellular level reducing stiffness.
Improved Mobility
1-TDC® supplement is a complete orthopedic solution for supporting not only your joints but also your muscles, tendons and ligaments. It promotes healthy mobility.
Embrace an Active Life
Our 1-TDC® Joint & Muscle supplement helps you lead a happy and fulfilling life by promoting Joint & Muscle health, ensuring you stay active and engaged in the activities you love.
Key Ingredients
1-TDC® (1-TetraDecanol Complex from Beef Tallow)

Experience the power of the specialized fatty acid 1-TDC®—a unique blend of oils that promote healthy inflammatory responses at a cellular level. Rapidly absorbed by your pet's body, 1-TDC® has been clinically researched to improve oral health by targeting dental and gum issues, as well as providing comprehensive care for joints, muscles, tendons, and ligaments.

Improves oral health by promoting healthy gums and teeth.
Enhances joint and muscle health for increased mobility.
Supports a healthy inflammatory response.
Aids in faster recovery after physical activity or injury.
Promotes overall well-being and vitality.

Wild Alaskan Salmon Oil

Wild Alaska salmon offers numerous health benefits for pets, including promoting a healthy coat and skin, aiding in maintaining muscular strength, and supporting cardiovascular health due to its rich omega fatty acid content.

Rich in omega-3s for healthier skin and coat.
Supports cardiovascular health and immune system.
Reduces joint stiffness and improves mobility.
Contains antioxidants to protect cells from damage.
Aids in cognitive function and healthy brain development
Customer service & product
There was a sudden change of address after my order was shipped out. I reached out & asked if it can still be re-routed to the new address. Kristen Beltz facilitated my request & kept me posted on shipping updates. I am so thankful for her assistance!
This is my 2nd year of taking 1TDC Joint & Muscle Health Daily Supplement. It has given me greater mobility & less pain.
must have
As i get older the body wants to give out the product keeps me going
Smoother knee movement
After eating for 14 days, I feel my knees move more smoothly
Great product
My husband and I both take this product and feel like we can move so much better and with no pain. Highly recommend it!